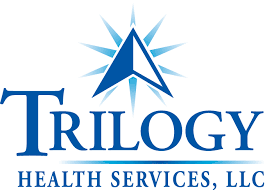 River Terrace and Thornton Terrace
Trilogy Health Services has inked a partnership with Purdue University Global that will enable its employees to earn college credits through the online college for free.
The initiative, which officially launches on June 17, will give Trilogy's roughly 15,000 part- and full-time employees free access to about 180 different online degrees, including bachelor's, master's and even doctor of nursing practice (DNP) programs. Under the agreement with Purdue, Trilogy is paying a discount rate for employees' online classes, though the company can't say exactly how much it will spend until employees start using the service.
Purdue University Global is the online college arm of West Lafayette, Indiana-based Purdue University.
The new agreement is part of Trilogy's ongoing efforts to recruit and retain workers, according to Todd Schmiedeler, senior vice president of foundation and workforce development for the Louisville, Kentucky-based senior housing provider. Trilogy's overall portfolio includes 114 communities spread across Indiana, Kentucky, Ohio and Michigan.
"A bachelor's or a master's can really impact not only our frontline employees, but also our leadership and the employees at our home office," Schmiedeler said.
The move is aimed primarily at giving the company's employees even more flexibility to pursue a meaningful long-term career while they make ends meet.
"So many people struggle with balancing working and going to school and having a family," Schmiedeler said. "This is creating more opportunities that allow them to grow … while maintaining their family life."
Another piece of the new partnership is financial. College classes are expensive, and the cost of university education is raipdly increasing At the same time, senior living employees are finding they need new certifications or degrees in order to get ahead in their career while some of them are also struggling to pay rent.
"We all know our business is changing and acuity is getting greater," Schmiedeler said. "We say [to employees], we want to help you get into nursing school … and yet a CNA is making $13 or $14 an hour and trying to figure out just how to do that."