Traffic Stop led to arrest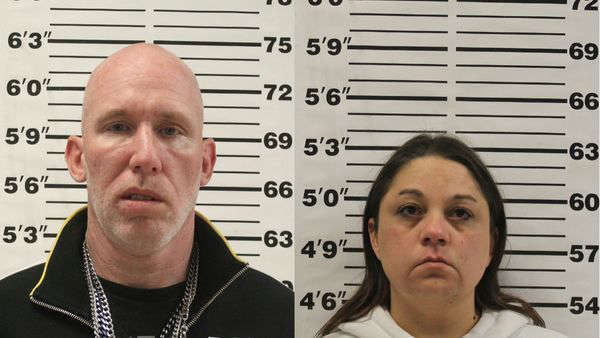 On January 5, 2022, Madison Police arrested Justin N. Brooks, 41, Madison, and Rebecca G. Richards, 38, Madison, on narcotic related charges. Patrolman Trent Smith, who led the investigation, conducted a traffic stop on Brooks and Richards. During the course of the traffic stop Ptl. Smith developed probable cause to conduct a search of the vehicle, where officers located methamphetamine, marijuana, and a syringe. Brooks was also found to have an outstanding arrest warrant issued out of Jefferson County. Both Brooks and Richards were transported to the Jefferson County Jail without incident.
Criminal charges are merely accusations. Brooks and Richards both have the presumption of innocence until proven guilty in a court of law.
Justin N. Brooks
Level 5 felony possession of methamphetamine
Active arrest warrant
Rebecca G. Richards
Level 6 felony possession of methamphetamine
Level 6 felony possession of a syringe