Madison, Southwestern and Shawe play first rounds while Switz Co gets bye
INDIANAPOLIS – Sectional pairings for the upcoming Girls Basketball State Tournament were revealed on Sunday evening.
This year's state tournament has a different format than previous years. The regional is now a single-game championship, followed by a two-game semi-state.
Two regional championship games will be played back-to-back at the same site with the winners finding our their next opponent and host site the following day.
The state tournament dates are as follows:
Sectional games begin Tuesday, January 31 and run through Saturday, February 4.
Regional games will be played on Saturday, February 11
Semi-state games are scheduled for Saturday, February 18
State championship games on Saturday, February 25 at Gainbridge Fieldhouse in downtown Indianapolis
This year, 394 teams will compete across four classifications. In total, 390 games will be played in 26 days.
A list of sectional pairings featuring local schools is listed below.
MADISON PLAYS OPENING GAME AGAINST SALEM ON JAN 31ST AT CORYDON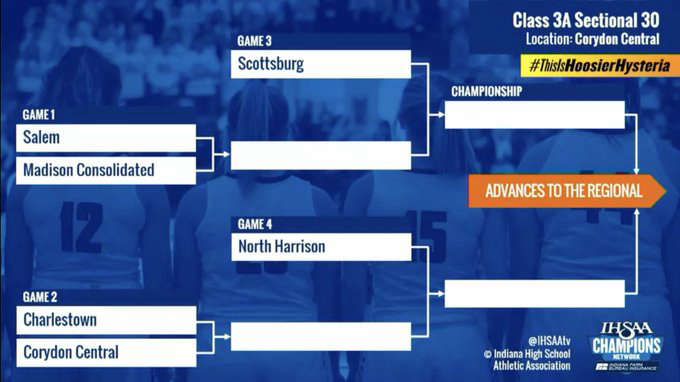 SOUTHWESTERN PLAYS OPENING GAME AGAINST HENRYVILLE FEB 1ST AT AUSTIN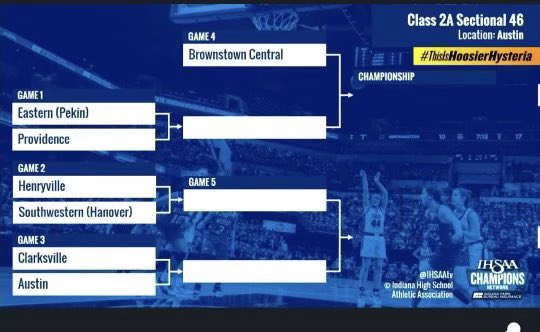 SHAWE MEMORIAL PLAYS OPENING GAME AGAINST TRINITY LUTHERAN JAN 31 AT CORYDON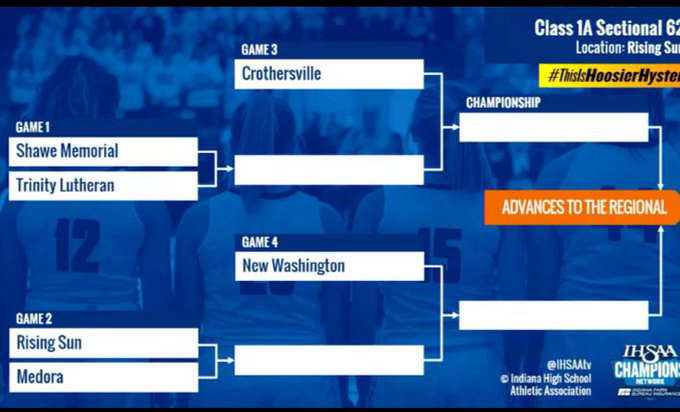 SWITZERLAND COUNTY GETS BYE AND WILL PLAY NORTH DECATUR OR SOUTH RIPLEY ON FEB 3RD AT SWITZERLAND COUNTY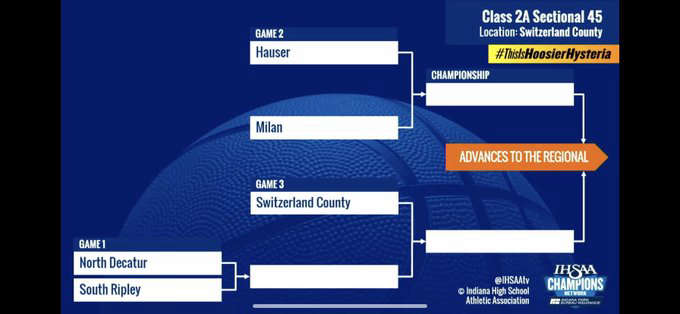 BELOW IS THE NEWS RELEASE FROM THE IHSAA REGARDING THE GIRLS TOURNAMENT AND THE NEW FORMAT FOR THIS YEARS TOURNAMENT