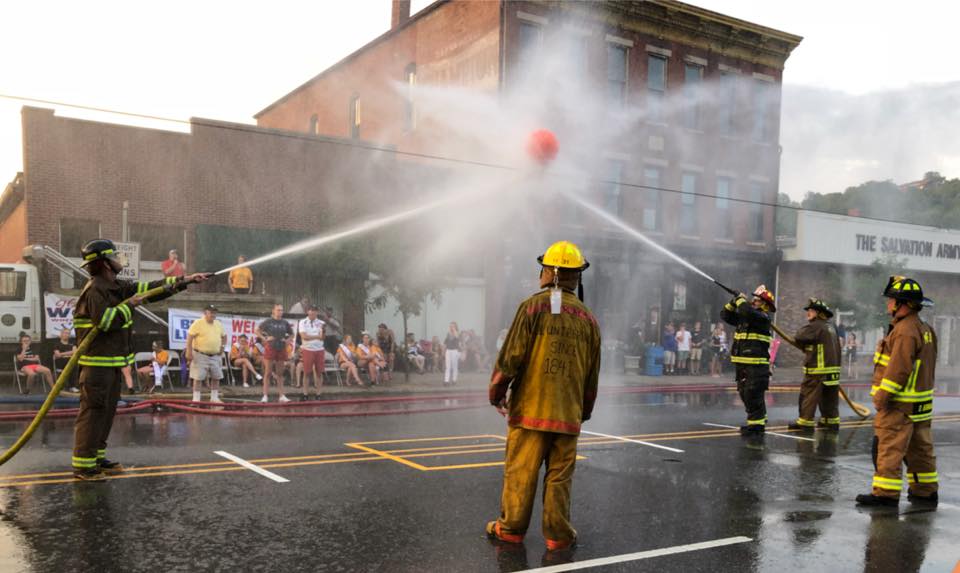 Washington Fire Co. #2 Auxier Marketing Facebook photo
Water ball and Ryan Thurston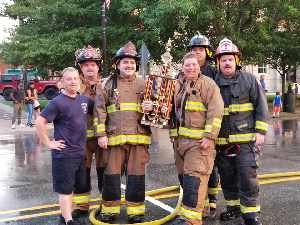 Washington Fire Company #2 was the winner of the Regatta Water Ball Fight last night on Main Street. Madison Company #5 was runner-up.
(Madison Fives Facebook photo)
Madison's Ryan Thurston picked up his 3rd win of the year with a scoreless inning of relief last night for the Gary Southshore RailCats. Thurston retired three of the four batters he faced as the RailCats defeat the Texas Air Hogs 7-6.
(Dan Thurston Twitter photo)