Email missing scores to news@953wiki.com or production@953wiki.com.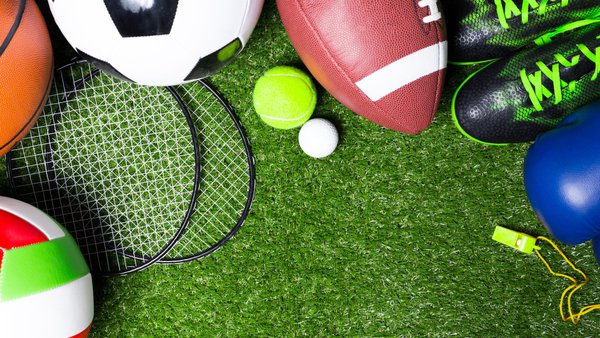 Boys Varsity Basketball:
Madison took down Lawrenceburg on Friday 97-47. Cubs then beat Austin 91-47 on Saturday.
Switzerland County fell to Trinity Lutheran on Friday 52-56. Pacers then lost to Hauser 43-22 on Saturday.
Scottsburg lost in Overtime to Corydon Central 66-68 Friday. Then lost to Eastern Greene on Saturday 52-38.
Jennings County took down Seymour 57-38.
Girls Varsity Basketball:
Southwestern fell to Trinity Lutheran on Friday 48-64. Lady Rebels then went on to beat Crothersville 45-28.
Scottsburg fell to Corydon Central 62-57.
Madison lost to Bedford North Lawrence 53-62.
Varsity Wrestling:
New Albany vs. Madison Consolidated @ Jennings Co Christmas Duals on 12/19/2020:
Madison Consolidated (MADS) 36.0 New Albany (NALB) 24.0
182: Drake Youngblood (MADS) over Camren Smith (NALB) (Dec 4-2) 195: Travon Resendiz (MADS) over (NALB) (For.) 220: Curtis Jacobs (MADS) over Matthew orr (NALB) (Fall 1:53) 285: Charlie Wilson (NALB) over Dylan Fulton (MADS) (SV-1 3-1) 106: Double Forfeit 113: Double Forfeit 120: Seth Weisenburg (NALB) over (MADS) (For.) 126: Paul King (NALB) over Jace Walls (MADS) (Dec 14-9) 132: Noah Burkhardt (MADS) over Logan Shroder (NALB) (Dec 10-9) 138: Jordan Roberson (NALB) over (MADS) (For.) 145: Emmett Wilhite (MADS) over Christian Daily (NALB) (Fall 1:29) 152: Jaden Grant (NALB) over Tazman Shipley (MADS) (Fall 2:53) 160: Luke McCarty (MADS) over Matthew Batovsky (NALB) (Fall 1:40) 170: Van Skinner (MADS) over (NALB) (For.)
West Washington vs. Madison Consolidated @ Jennings Co Christmas Duals on 12/19/2020:
Madison Consolidated (MADS) 60.0 West Washington (WWAS) 12.0
195: Travon Resendiz (MADS) over Morgan Griffith (WWAS) (Fall 1:07) 220: Dylan Fulton (MADS) over Landon Pearson (WWAS) (Fall 4:22) 285: Blake Ashby (MADS) over Bobby Stephens (WWAS) (Fall 0:42) 106: Austin Livers (WWAS) over (MADS) (For.) 113: Mason Jones (WWAS) over (MADS) (For.) 120: Double Forfeit 126: Jace Walls (MADS) over (WWAS) (For.) 132: Noah Burkhardt (MADS) over Wyatt Johnston (WWAS) (Fall 0:40) 138: Double Forfeit 145: Emmett Wilhite (MADS) over Travis Hamilton (WWAS) (Fall 1:23) 152: Tazman Shipley (MADS) over Evan Wills (WWAS) (Fall 0:50) 160: Luke McCarty (MADS) over (WWAS) (For.) 170: Van Skinner (MADS) over Shevan Griffith (WWAS) (Fall 2:51) 182: Drake Youngblood (MADS) over Cannon Roop (WWAS) (Fall 2:46)
Mooresville vs. Madison Consolidated @ Jennings Co Christmas Duals on 12/19/2020:
Mooresville (MOOR) 47.0 Madison Consolidated (MADS) 27.0
220: Damien Acbrecht (MOOR) over Curtis Jacobs (MADS) (Dec 5-1) 285: Davis Hall (MOOR) over Dylan Fulton (MADS) (SV-1 5-4) 106: Tyler Miller (MOOR) over (MADS) (For.) 113: Griffin Sanders (MOOR) over (MADS) (For.) 120: Aiden Obrien (MOOR) over (MADS) (For.) 126: Isaiah Pugh (MOOR) over Jace Walls (MADS) (TF 16-1 2:16) 132: Noah Burkhardt (MADS) over Gavin Gott (MOOR) (Fall 0:35) 138: Kenny Curry (MOOR) over (MADS) (For.) 145: Emmett Wilhite (MADS) over Alex Moore (MOOR) (Fall 3:50) 152: Michael Stoddard (MOOR) over Tazman Shipley (MADS) (Fall 3:35) 160: Luke McCarty (MADS) over Carter howard (MOOR) (Fall 3:02) 170: Van Skinner (MADS) over (MOOR) (For.) 182: Luke Bullock (MOOR) over Drake Youngblood (MADS) (Fall 4:31) 195: Travon Resendiz (MADS) over Treven Babb (MOOR) (Dec 7-6)
Jennings County vs. Madison Consolidated @ Jennings Co Christmas Duals on 12/19/2020:
Madison Consolidated (MADS) 45.0 Jennings County (JEN) 18.0
285: Blake Ashby (MADS) over Derek Hawkins (JEN) (Fall 1:24) 106: Braeden Isabell (JEN) over (MADS) (For.) 113: Double Forfeit 120: Double Forfeit 126: Jace Walls (MADS) over Evan Sochacki (JEN) (Fall 5:32) 132: Noah Burkhardt (MADS) over Jonah Mathews (JEN) (Fall 1:50) 138: Double Forfeit 145: Emmett Wilhite (MADS) over RJ Barberis (JEN) (Fall 0:53) 152: Gavin Bateman (JEN) over Tazman Shipley (MADS) (Fall 1:29) 160: Luke McCarty (MADS) over Teagan Trotter (JEN) (Fall 0:23) 170: Van Skinner (MADS) over Chris Hernadiz (JEN) (Fall 1:54) 182: Drake Youngblood (MADS) over Trea Short (JEN) (Fall 0:54) 195: Zane Ortlieb (JEN) over Travon Resendiz (MADS) (Fall 0:31) 220: Dylan Fulton (MADS) over Gage Gasper (JEN) (Dec 4-0)
Corydon Central vs. Madison Consolidated @ Jennings Co Christmas Duals on 12/19/2020:
Madison Consolidated (MADS) 36.0 Corydon Central (CORY) 18.0
106: Zane Schreck (CORY) over (MADS) (For.) 113: Double Forfeit 120: Double Forfeit 126: Bryson Rowley (CORY) over Jace Walls (MADS) (Inj. [time]) 132: Noah Burkhardt (MADS) over (CORY) (For.) 138: Double Forfeit 145: Emmett Wilhite (MADS) over (CORY) (For.) 152: Kaeden Owen (CORY) over Tazman Shipley (MADS) (Fall 0:39) 160: Luke McCarty (MADS) over (CORY) (For.) 170: Van Skinner (MADS) over Dalton Jenkins (CORY) (Fall 1:50) 182: Drake Youngblood (MADS) over (CORY) (For.) 195: Travon Resendiz (MADS) over Owen Wilkins (CORY) (Dec 3-2) 220: Curtis Jacobs (MADS) over (CORY) (For.) 285: Dylan Fulton (MADS) over Seth Johnson (CORY) (TB-1 3-2)