Email missing scores to news@953wiki.com or production@953wiki.com.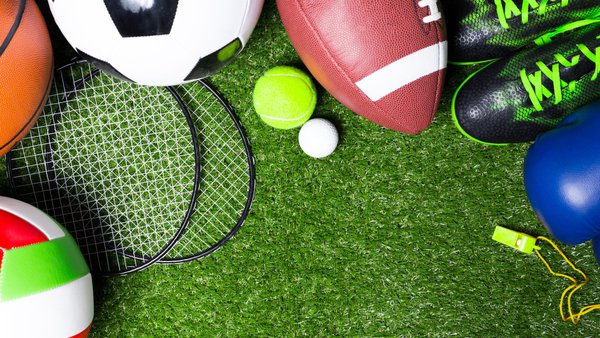 Boys Varsity Basketball:
Southwestern beat Indy Washington on Friday 67-40. Billy Eccles led the way for the Rebels with 14 points and 6 rebounds.
Southwestern also took down Columbus East 75-68. Rebels were lead by Austin Kramer's 18 points, as well as 15 points from both Foster Mefford and Zach Cole.
Christian Academy of Madison fell to Cannelton in it's Southern Roads Conference opener. CAM is now 3-3 overall this season.
Switzerland County beat Madison Christian 54-37, and fell to Jac Cen Del 61-44.
Scottsburg beat Charlestown 71-59.
Girls Varsity Basketball:
Madison beat Floyd Central 43-23. Jade Nutley led the way for the Lady Cubs with 12 points, 6 rebounds, and 2 assists. Lady cubs now 2-0 in Hoosier Hills Conference Play.
Southwestern edged out West Washington 36-34. Lady Rebels now 2-1 on the season.
Switzerland County had a big win over Hauser 54-43. Lady Pacers now 7-1 on the season.
Scottsburg took down Charlestown 46-45.
Varsity Wrestling:
Madison traveled to Charlestown 5 way and came away tied with two other teams with 1st with a 3-1 record. (Madison, #7 Boonville, Charlestown, all 3-1). Madison dispatched Columbus East B team despite some sloppy performances. Madison next scored the biggest win of their season with a dominating 51-27 win over 7th ranked Boonville. Then fell short against host Charlestown 31-44 then finished out the day with 51-23 win over Seymour.
Seymour vs. Madison Consolidated @ Charlestown Duals on 12/05/2020.
Madison Consolidated (MADS) 51.0 Seymour (SEYM) 23.0
195: Dalton Berry (MADS) over (SEYM) (For.) 220: Dylan Fulton (MADS) over (SEYM) (For.) 285: Justice Stone (MADS) over (SEYM) (For.) 106: Kelsey Bilz (MADS) over (SEYM) (For.) 113: Ro Baltazar (SEYM) over (MADS) (For.) 120: Ed Romirez (SEYM) over (MADS) (For.) 126: Noah Burkhardt (MADS) over Chase Rogers (SEYM) (Fall 1:34) 132: Sam Castetter (SEYM) over Jace Walls (MADS) (Dec 9-8) 138: Ben Kriete (SEYM) over Brayden Richards (MADS) (TF 17-0 4:53) 145: Emmett Wilhite (MADS) over Alex Schlatterer (SEYM) (Fall 4:00) 152: Trenton Stockdale (MADS) over Brandon Mora (SEYM) (Dec 6-5) 160: Luke McCarty (MADS) over Colin Hankins (SEYM) (Fall 2:45) 170: Van Skinner (MADS) over (SEYM) (For.) 182: Hector Ruiz (SEYM) over Drake Youngblood (MADS) (SV-1 6-4)
Charlestown vs. Madison Consolidated @ Charlestown Duals on 12/05/2020.
Charlestown (CTWN) 44.0 Madison Consolidated (MADS) 31.0
182: Deke Brown (CTWN) over Drake Youngblood (MADS) (Fall 3:38) 195: Dalton Berry (MADS) over Manuel Ordorica (CTWN) (Dec 8-4) 220: Lucas Gagnon (CTWN) over Dylan Fulton (MADS) (SV-1 3-2) 285: Justice Stone (MADS) over Austin Ramirez (CTWN) (Fall 1:38) 106: Kamm Vangilder (CTWN) over Kelsey Bilz (MADS) (Fall 3:38) 113: Harrison Collier (CTWN) over (MADS) (For.) 120: Austin Tullis (CTWN) over (MADS) (For.) 126: Noah Burkhardt (MADS) over Alex Sheehan (CTWN) (Fall 0:59) 132: Jakob lewellen (CTWN) over Jace Walls (MADS) (Fall 1:20) 138: Brayden Richards (MADS) over Jakob Latolous (CTWN) (Fall 0:18) 145: Emmett Wilhite (MADS) over Braeden Moore (CTWN) (MD 10-2) 152: Justin Marrow (CTWN) over Trenton Stockdale (MADS) (Fall 1:29) 160: ben phillips (CTWN) over Luke McCarty (MADS) (TF 21-2 4:00) 170: Van Skinner (MADS) over Braeden Morgan (CTWN) (Fall 1:19)
Boonville vs. Madison Consolidated @ Charlestown Duals on 12/05/2020.
Madison Consolidated (MADS) 51.0 Boonville (BOON) 27.0
160: Luke McCarty (MADS) over RJ Mueller (BOON) (SV-1 9-7) 170: Jordan Fulks (BOON) over Van Skinner (MADS) (Dec 6-3) 182: Drake Youngblood (MADS) over Zach Fuquay (BOON) (Fall 0:22) 195: Dalton Berry (MADS) over Hayden Wester (BOON) (Fall 1:41) 220: Dylan Fulton (MADS) over Jackson Bell (BOON) (DQ) 285: Cordel Heuring (BOON) over Justice Stone (MADS) (Fall 2:36) 106: Kelsey Bilz (MADS) over Anthony Whitfield (BOON) (Fall 1:02) 113: Eli Mayes (BOON) over (MADS) (For.) 120: Josh Lockyear (BOON) over (MADS) (For.) 126: Noah Burkhardt (MADS) over Brandon Sittig (BOON) (Fall 1:03) 132: Jace Walls (MADS) over Patrick Christian (BOON) (Fall 2:57) 138: Brayden Richards (MADS) over Reece St. Claire (BOON) (Fall 0:24) 145: Emmett Wilhite (MADS) over Ethan Pierce (BOON) (Fall 1:01) 152: Pat Mayes (BOON) over Trenton Stockdale (MADS) (Fall 1:58)
Columbus East vs. Madison Consolidated @ Charlestown Duals on 12/05/2020.
Madison Consolidated (MADS) 36.0 Columbus East (COLE) 25.0
152: Jordan Sutton (COLE) over Trenton Stockdale (MADS) (Fall 3:12) 160: Jackson Fox (COLE) over Luke McCarty (MADS) (MD 12-4) 170: Van Skinner (MADS) over Sean Kissinger (COLE) (Dec 4-0) 182: Jacob White (COLE) over Drake Youngblood (MADS) (Dec 4-0) 195: Tristan Statler (COLE) over Dalton Berry (MADS) (Dec 3-1) 220: Dylan Fulton (MADS) over Luis Rivera Cruz (COLE) (Dec 3-2) 285: Patrick McMahon (COLE) over Justice Stone (MADS) (Dec 3-0) 106: Kelsey Bilz (MADS) over (COLE) (For.) 113: Logan Stevenson (COLE) over (MADS) (For.) 120: Double Forfeit 126: Noah Burkhardt (MADS) over (COLE) (For.) 132: Jace Walls (MADS) over (COLE) (For.) 138: Brayden Richards (MADS) over James Clark (COLE) (Fall 0:26) 145: Emmett Wilhite (MADS) over (COLE) (For.)