Stephenson and Glauber finish 22nd
HIGH SCHOOL BASEBALL:
Carroll Co. over Doss 24-23
Trimble Co. falls 24-1 to Walton Verona
Southwestern defeats Switzerland Co. 8-7
HIGH SCHOOL SOFTBALL:
Three runs in the bottom of the 7th gave Eastern Pekin a 12-11 win over Southwestern.
Trimble Co. over Williamstown 11-4
After making history on Friday winning their first ever NCAA Girls Tennis Match defeating Webster 5-0, Hanover fell to the nations #1 team Emory, 5-0 in the second round on Saturday.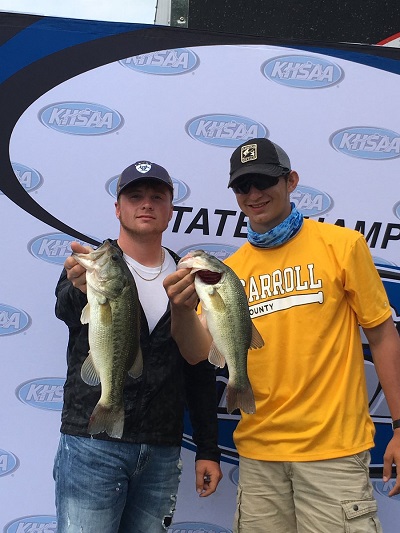 With 5lbs 11oz on Friday and 10lbs 9oz on Saturday, Carroll Counties, Caleb Stephenson and John Glauber finished 22nd place out of 77 boats in the KHSAA State Bass Fishing Tournament.