Madison and South Dearborn have change football wise also locally several schools drop down a class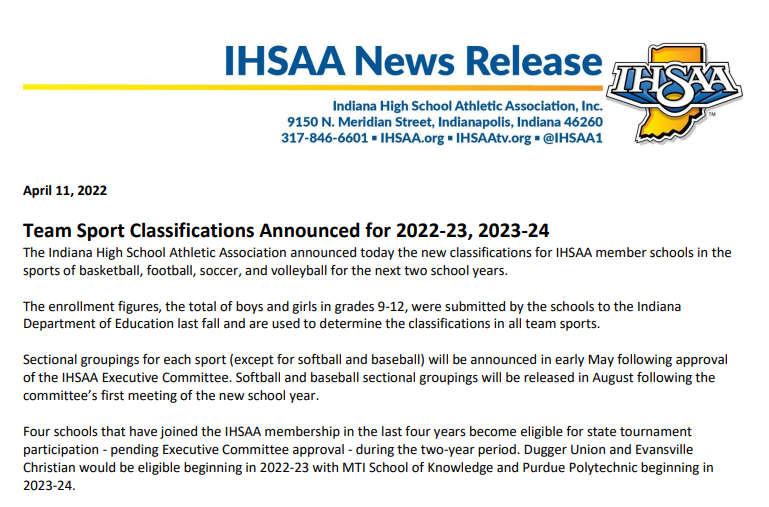 The biggest news locally is Madison moving down to 3A in football (from 4A). All other local sports remain the same, with Shawe 1A in everything, Southwestern & Switzerland 2A in everything (except soccer, 1A)
Madison football will be joined by South Dearborn in 3A and will probably be in a sectional with Lawrenceburg, Greensburg and Batesville. Scottsburg is also 3A. Madison remains 3A in all other sports except soccer, where it is 2A.
Some other interesting notes: - Brownstown is moving back down to 2A in all sports. - South Decatur is going back down to 1A. - Silver Creek moves up to 4A in girls basketball. - Providence moves up to 3A in boys soccer and volleyball.
Sectional assignments will be announced in the coming weeks.