There are some great teams and intriguing matchups in our area.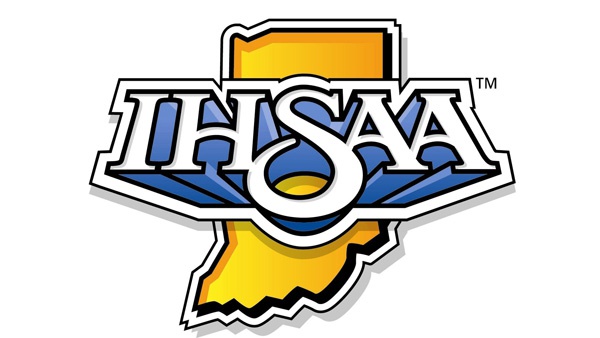 (Indianapolis, Ind.) – It is almost time to battle it out in Indianapolis for the Girls High School Basketball State Title, but first, we need to get through sectionals.
Yesterday, was the 46th Annual IHSAA Girls Basketball State Tournament draw.
Sectional games will begin Tuesday, February 2, and run through Saturday, February 6. The regional round will follow on February 13. Semi-states will be played on February 20, and the four state championship games will be played at Bankers Life Fieldhouse in downtown Indianapolis on Saturday, February 27.
Full brackets featuring area teams are listed below.
Class 3A Sectional 30 at Madison Consolidated
G1: Salem vs. Corydon Central -Tuesday, February 2
G2: Charlestown vs. Silver Creek – Wednesday, February 3
G3: North Harrison vs. Madison Consolidated – Wednesday, February 3
G4: Scottsburg vs. Winner of G1 – Friday, February 5
G5: Winner of G2 vs. Winner of G3 – Friday, February 5
Championship: Winner of G4 vs. Winner of G5 – Saturday, February 6
Class 2A Sectional 45 at South Ripley
G1: Milan vs. Southwestern (Hanover) -Tuesday, February 2
G2: South Ripley vs. North Decatur -Tuesday, February 2
G3: Switzerland County vs. Winner of G1 – Friday, February 5
G4: South Decatur vs. Winner of G2 – Friday, February 5
Championship: Winner of G3 vs. Winner of G4 – Saturday, February 6
Class 4A Sectional 15 at New Albany
G1: Jennings County vs. Seymour -Tuesday, February 2
G2: Bedford North Lawrence vs. New Albany -Tuesday, February 2
G3: Floyd Central vs. Winner of G1 – Friday, February 5
G4: Jeffersonville vs. Winner of G2 – Friday, February 5
Championship: Winner of G3 vs. Winner of G4 – Saturday, February 6
Class 4A Sectional 14 at East Central
G1: Columbus East vs. East Central – Tuesday, February 2
G2: Columbus North vs. Bloomington South – Tuesday, February 2
G3: Martinsville vs. Winner of G1 – Friday, February 5
G4: Bloomington North vs. Winner of G2 – Friday, February 5
Championship: Winner of G3 vs. Winner of G4 – Saturday, February 6
Class 3A Sectional 29 at Rushville
G1: Lawrenceburg vs. Connersville -Tuesday, February 2
G2: Greensburg vs. Franklin County - Wednesday, February 3
G3: Rushville Consolidated vs. South Dearborn – Wednesday, February 3
G4: Batesville vs. Winner of G1 – Friday, February 5
G5: Winner of G2 vs. Winner of G3 – Friday, February 5
Championship: Winner of G4 vs. Winner of G5 – Saturday, February 6