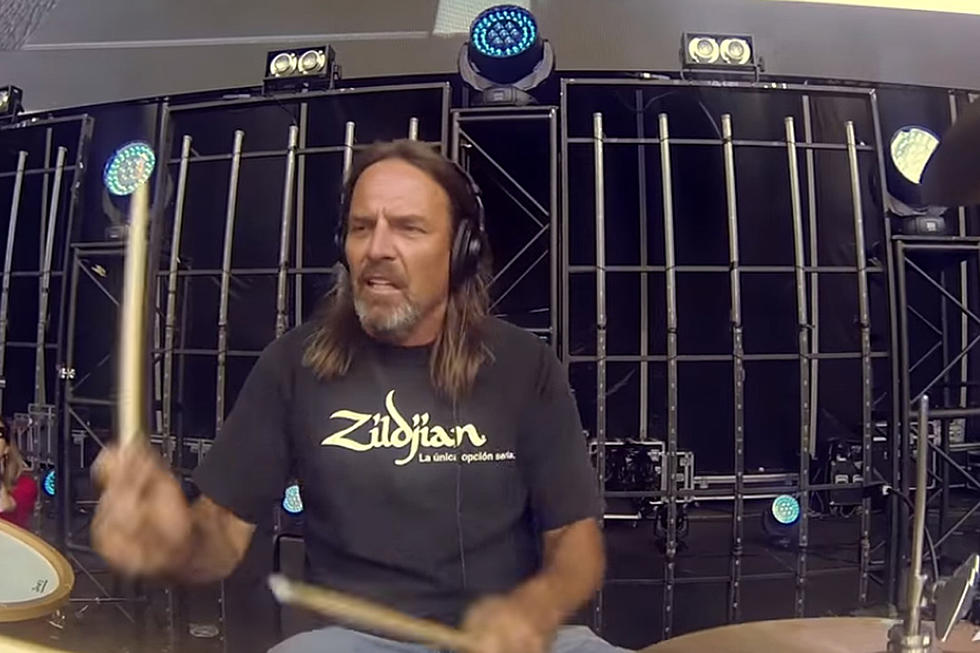 Outside of Nashville
George Strait's longtime drummer, Mike Kennedy, was killed in a car accident on Friday (Aug. 31) in Lebanon, Tenn., outside of Nashville. He was 59 years old.
Kennedy was driving his 1999 GMC Sierra westbound on Interstate 40 when, just before 4PM, near mile-marker 238 in Wilson County, according to the Tennessean, he hit a tractor-trailer as it was merging into another lane. The tractor-trailer then hit a Chevrolet Silverado, according to a preliminary report on the accident.
Tennessee Highway Patrol identified the GMC's deceased driver as Kennedy, a resident of Baxter, Tenn.; he was not wearing a seatbelt, but investigators say that it would not have saved him had he been wearing one. No one else was injured in the crash, though the accident and the subsequent investigation blocked several lanes of traffic for hours.
George Strait is speaking out about the sudden death of his longtime drummer. The King of Country Music issued a statement on social media Sunday, saying it's hard to put into words how much Mike Kennedy's death affected the band. He said, quote, "Our hearts are broken."