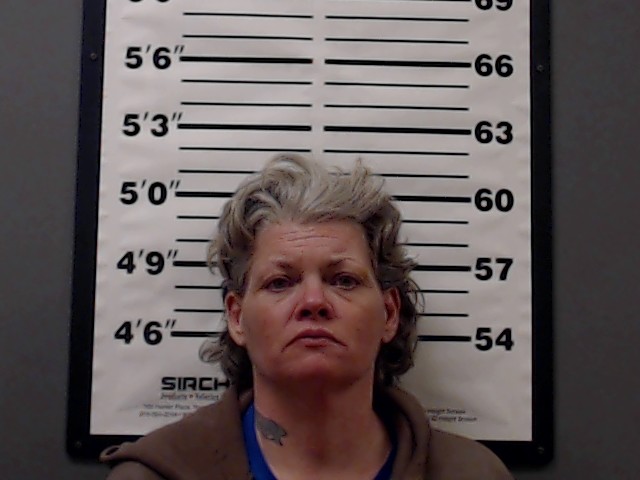 Jefferson Co. Jail
Accused of stabbing husband
Michelle Lovell was arrested on Sunday after allegedly stabbing her husband, Floyd Lovell, during a domestic situation.
Lovell was located on the roof of a residence in Deputy attempting to avoid being located.
The victim was taken to the hospital with stab wounds and a collapsed lung.
Floyd Lovell stated in a interview with the Indiana State Police "that he was sitting in the living room when Michelle Lovell came at him with a knife in each hand," said the affidavit. He also told officers that Michelle had been drinking before the attack. Floyd said he was able to grab Michelle's arm and stop one of the knives, but not both, according to the affidavit. Police tested Michelle Lovell's blood-alcohol content, which registered a 0.167 percent.
Lovell was charged with attempted murder, aggravated battery, domestic battery resulting in serious bodily injury, and domestic battery resulting in injury to a person less than 14 years old as Lovell was also accused of striking a juvenile at the residence.
Bond was set at $250,000 cash only.