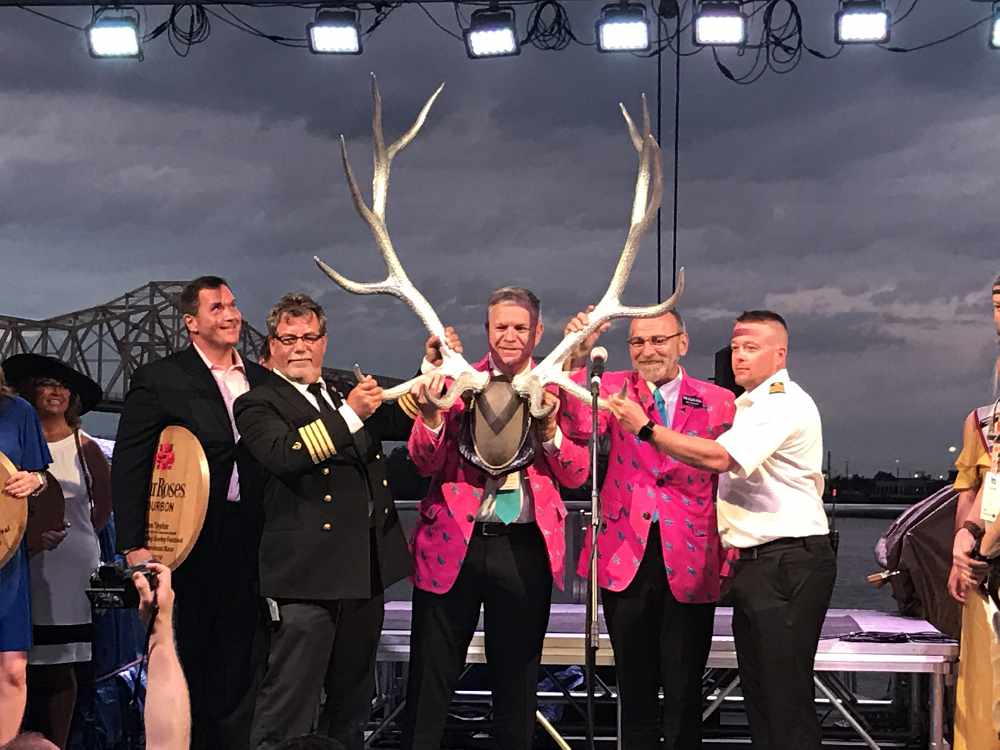 KDF Photo
Belle of Cincinnati runner-up after problems earlier in the week
The Belle of Louisville cruised her way to victory, beating out the Belle of Cincinnati.
A 14-mile course begins and ends at the Clark Memorial Bridge. Both boats welcome big crowds on board to watch the race.
This is the first time since 2015 the Belle of Louisville has come out the winner.
The prize for the winner, the silver antlers, replaced the gilded antlers, which were retired when the Delta Queen stopped participating in the race.
Earlier in the week it was not known if the Belle of Cincinnati would make it for the race after docking at Olge Park in Vevay with a valve issue. Belle of Cincinnati Valve Problems