She will learn some cultures of some her students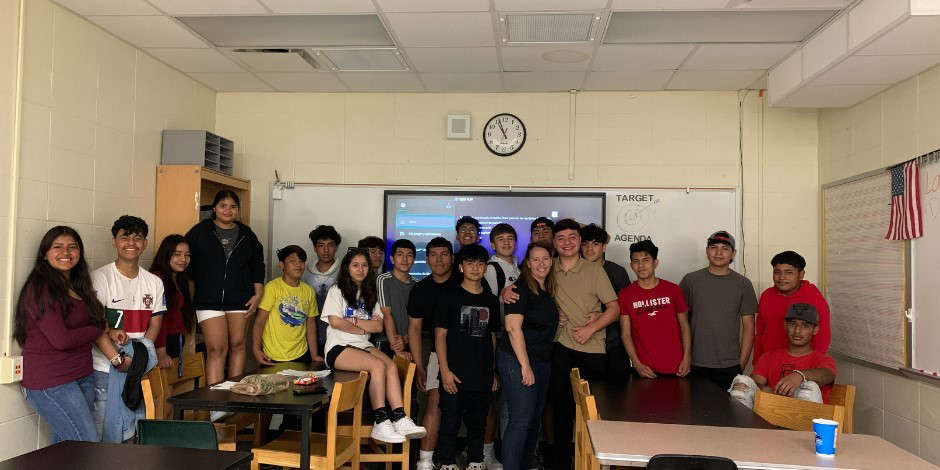 Cheri Mann is preparing to embark on a journey of a lifetime, one that will bring her closer to her students and allow her to experience what life is like in their home countries.
Mann was selected as a Fund for Teachers fellowship recipient and received funding for a 23-day trip to Honduras, Guatemala and Mexico. During her travels she will visit the homeland of some of her students. She will stay with some of their family members and volunteer at a migrant shelter at the Guatemalan-Mexican border. She will also visit schools in Guatemala and Honduras, but not Mexico because their school will not be in session.
Mann teaches the English Language Learner class at Carroll County High School. They were excited for her and proud of her for taking on this challenge. She will be traveling to some areas of the world that aren't the safest, but Mann said she has extensive travel experience and is prepared.
"It will be a beautiful experience for her to know where we come from and what we have been through," said Cristian Torres.
"It will be an experience for her and she will get to meet some of our family members," said Darwin Rodas Morataya, who came to the United States from Guatemala.
"It will be good for her to know all the traditions we had and activities we did," added Omar Jimenez Albright, a Mexico native.
Axel Diaz Salcedo, also a Mexico native, said "more than anything it will be helpful for her to know each culture from each state she visits."
Mann has already started planning a 2024 trip to central and northern Mexico. She will travel with Uriel Aguazul-Baltazar, who is an instructional assistant and translator in her class. He conducted the translating during an interview with Mann's class for this story.
The teacher in her is looking forward to visiting schools in these locales as well. The students explained that school is very different in their native countries. "A lot of people finish sixth grade and don't go on," Mann said. "A primary reason for that is they have to work to help support their families."
The atmosphere of schools is a big difference the students say Mann will experience. Axel noted that students carry backpacks with "big, thick books", their campuses are open air and the government is not involved in education. They also said there is a lack of technology so most teachers still use chalkboards.
Academics are also different, the students said, because they must pass an end-of-year exam before they can advance to the next grade. "They actually work harder and still fail, but here they don't work as hard and pass," said Victor Gutierrez Miranda.
Some of her students expressed concerns for her safety, but Mann is not deterred. "There are parts they don't want me to travel in. Some are worse than others and some are more peaceful," she said. She will fly into a very dangerous city in Honduras, but has a plan that doesn't involve spending much time in that city.
Mann noted there is limited cell phone service so she will be utilizing prepaid devices and WhatsApp to communicate while on her travels. She will also keep a blog so everyone can follow her journey. It can be found at https://itscherij.edublogs.org/ .
"This just shows how much she really cares for us and I appreciate it," said Kirby Castillo Martinez. Several of the students echoed this sentiment and said they appreciate Mann making the effort to learn their culture and understand what it is like to immigrate to another country.
"I have traveled enough to not be worried about the potential for danger," Mann said. "I have to go with the flow."
After she returns, Mann is planning to make a presentation on the opening day of school.