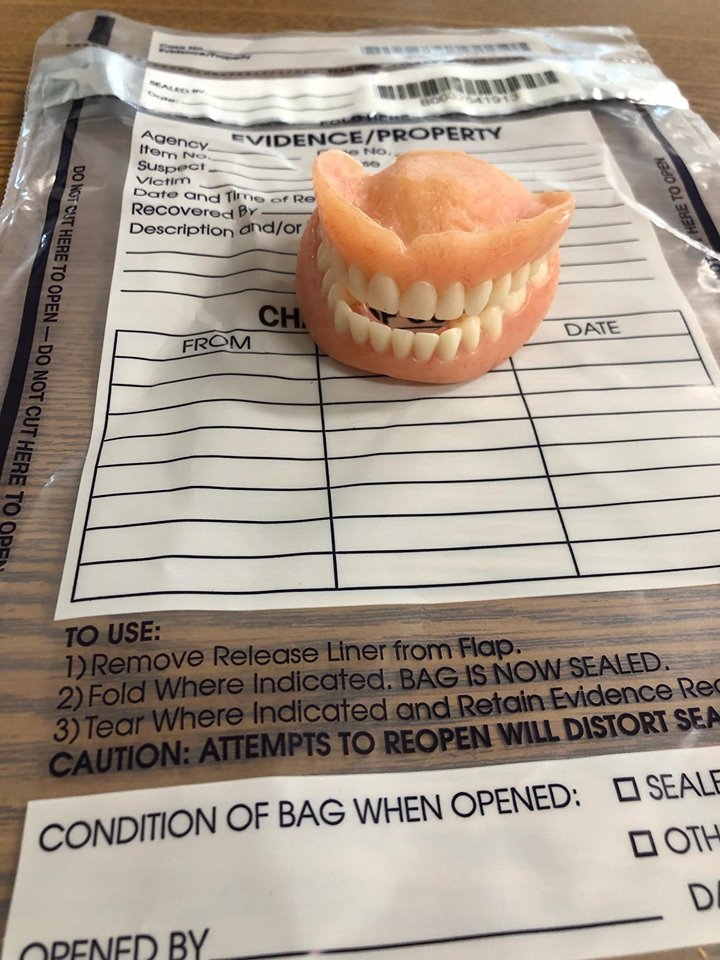 Taking a bite out of crime
On Monday July 22, 2019 Deputy Chris Gholson took a report of stolen dentures from a female in the Country Squire Lakes area.
The victim reported that Joann Childers had stolen her teeth and had reportedly been wearing them around. That same morning Deputy Thomas Mellencamp spoke with a Jennings County Probation Officer who had met with Joann and the Probation Officer stated that Joann had worn teeth to her probation meeting that clearly were not hers and that she believed they may be the stolen teeth.
On Wednesday July 24, 2019 Deputy Gholson was able to locate Ms. Childers and speak to her about the theft. While speaking with Ms. Childers, Deputy Gholson observed the Dentures in plain view in Ms. Childers home. The dentures had the victims name written on them. Ms. Childers will be facing charges of Theft and the dentures have been recovered.