Just hours before been released from jail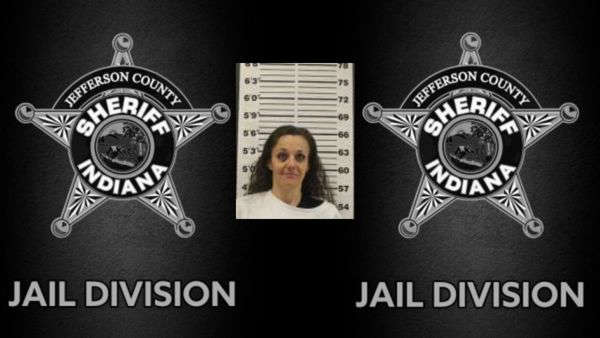 On January 20, 2023, Jefferson County 911 received a call of a female in the parking lot of a business on North State Road 7. The female was passed out in her vehicle.
EMS and Deputies were dispatched to the location. Deputies arrived before EMS. When they did they found the 35-year-old female awake and talking. As she stepped out of the vehicle a meth pipe was observed on the driver's seat.
The female was evaluated by EMS and refused treatment.
A search of the vehicle lead to methamphetamine being located in the vehicle.
The female Laura Renee Weber was remanded to the custody of the Jefferson County Jail on charges of:
Possession of Methamphetamine (Level 6 Felony)
Possession of Paraphernalia (C Misdemeanor)
Operating without obtaining a License (A Misdemeanor)
Five hours prior to this incident the female had been released from the Jefferson County Jail. Where she had been incarcerated for six days on an unrelated drug charge.
Sheriff's Statement: "Cases such as this show the powerful grip of drugs on an addict's life. My administration is actively working to organize drug treatment programs to go into action in the coming months."
Responding Deputies:
Chief Deputy Laura Pickel
Deputy Logan Gray
Deputy Dan Stevens
Deputy Josh Taylor
Reserve Deputy Travis Conover