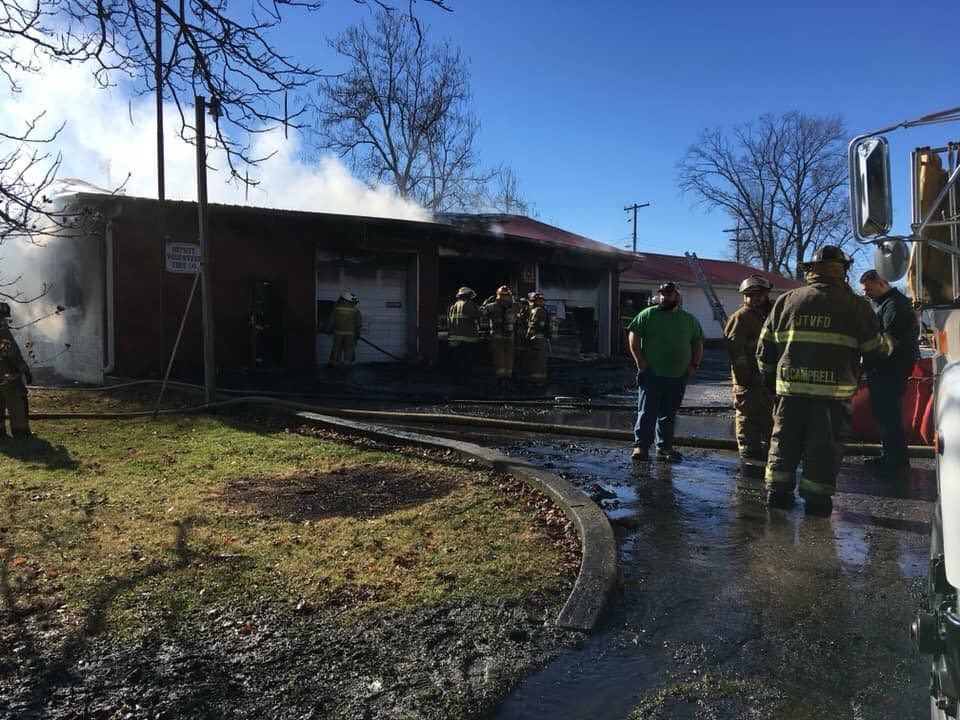 Indiana Volunteer Firefighters Association Photo
Lost an engine and two tankers and turnout gear
Fire crews from Jefferson, Scott and Jennings Counties responded to a fire around 11:40 Monday morning at the Deputy Volunteer Fire Department.
Upon arrival the building was fully engulfed with equipment still inside.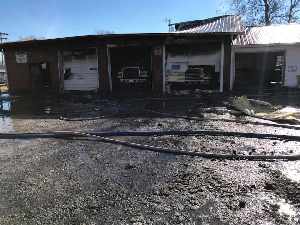 (Deputy Volunteer Fire Department Facebook Photo)
The company lost an engine and two tankers and turnout gear. Crews were able to get out a new truck that had just arrived.
Reports has the fire starting in the attic of the building.
A stand-by engine will be at the station to cover the area.
No further information has been released.