Incidents took place in homes downtown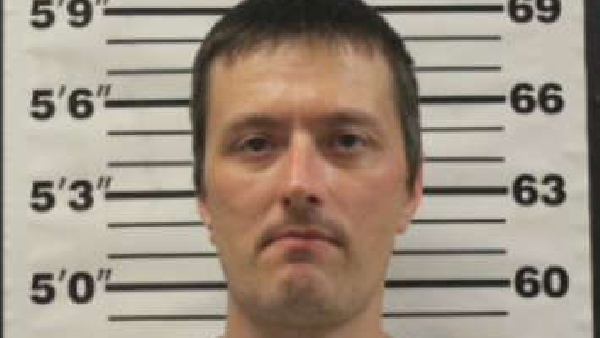 Jefferson County, Indiana (August 10, 2022) – Todd Ash was convicted in the Jefferson Circuit Court on Thursday, August 4, 2022 of Burglary as a Level 4 felony and Unlawful Entry of a Motor Vehicle, a Class B Misdemeanor. He was sentenced by Senior Judge Richard Striegel to ten years at the Indiana Department of Correction with one of those years suspended to probation on the burglary count and 30 days executed at the Jefferson county jail on the unlawful entry of a motor vehicle. Those sentences are ordered to be served consecutively to one another.
The burglary investigation began in 2019 when homeowners in downtown Madison, Indiana reported their home burglarized. The homeowners reported that they were away from their residence attending to a medical emergency and returned to find their home ransacked. Indiana State police detective Nate Adams led the investigation. He was assisted by ISP crime scene technician Sergeant Steve Weigel who was able to lift fingerprints and DNA that were sent to the Indian State Police lab for comparison. The items that the homeowners reported missing included numerous items of jewelry, marriage certificates, credit cards, social security cards and cash. The prints that were lifted from the master bedroom of their residence were identified as belonging to Todd Ash.
On September 6, 2019, an additional homeowner in downtown Madison reported a burglary at his residence. They reported several stolen items, including family rosaries.
A neighboring downtown property owner advised that he had seen a white male with dark hair wearing black clothing on his porch rummaging through his personal property. When presented with a photo lineup, he was able to positively identify Todd Ash.
When Detective Adams interviewed Todd Ash in December of 2019, Ash admitted to his involvement in multiple burglaries in downtown Madison. He indicated that he took items stolen from the burglaries to a Pawn Shop in Clarksville, Indiana. During the investigation, Detective Adams learned that Ash had a storage unit. A search warrant was obtained for Todd Ash's storage unit, and several items inside were identified as having been stolen from the downtown residences. Additional items were recovered that were ultimately linked to other previously unreported burglaries.
Prosecutor David Sutter said, "I am pleased to get a conviction on behalf of the property owners . Residents of our community deserve to be secure in their homes. The victims in this case assisted law enforcement at every turn, and their cooperation assisted us in getting this conviction and sentence. I appreciate the work of Detective Nate Adams on this case. His dedication and perseverance secured this result for our community." Following the pronouncement of the sentence, Todd Ash was remanded to the custody of the Jefferson County Jail. He will remain in the Jefferson County Jail until he is transported to the Indiana Department of Correction