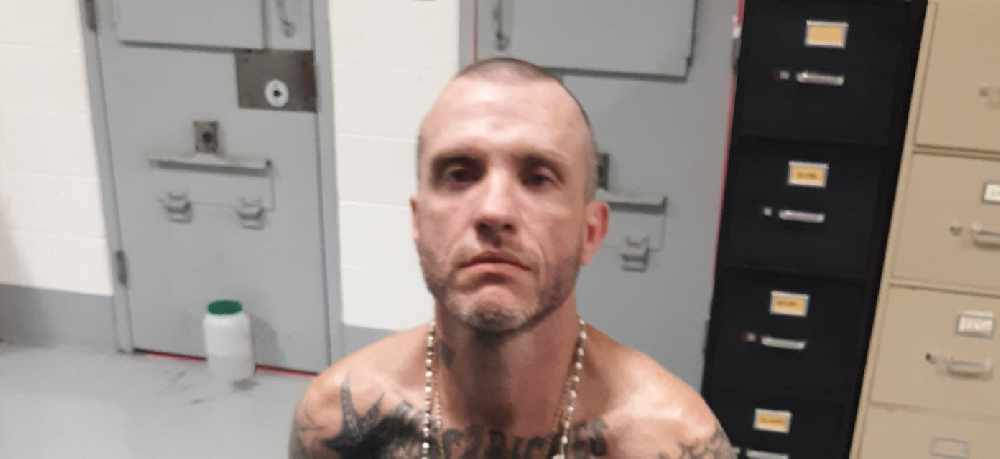 Battery and possession charges
On June 1, 2019 at approximately 5:15 a.m. Deputies with the Jennings County Sheriff's Office as well as Officers from the North Vernon Police Department, went to an address in Country Squire Lakes where they attempted to serve a Level 5 Felony arrest warrant For Failure to Register as a Sex Offender on Jarel Haines, 42, of North Vernon.
Upon arrival at the residence Deputies attempted to make contact with Mr. Haines with no success. Deputies made entry into a shed where Mr.Haines resides but were unable to locate Mr. Haines. Deputies observed several illegal items in plain view. Deputies then applied for and were granted a Search Warrant for the residence. During the search Deputies located 6 firearms, syringes, Methamphetamine, and other Drug Paraphernalia.
During the time Deputies were serving the Search Warrant, other Deputies went to a residence on Private Road 945 South to attempt to locate Mr Haines. Deputies made contact with the homeowner who advised Jarel was inside of the home and gave Deputies permission to enter the residence. Deputy Cody Low and his K9 partner arrived to assist.
Deputies made several attempts to call Jarel out of the home but were unable to do. Deputies then made entry into the residence.
Mr. Haines and another female, Jon Little, 36, of North Vernon, were located hiding in the attic of the home by K9 Axel. K9 Axel attempted to physically apprehend Mr. Haines who then kicked Axel causing him to be sent backwards. K9 Axel then apprehended Ms. Little who was hiding with Jarel. Axel was not injured.
Jarel Haines is being held in the Jennings County Jail with no bond.
Jarels preliminary charges are: Warrant for Failure to Register as a Sex Offender, Resisting Law Enforcement, A Misdemeanor, Possession of a Firearm by a Serious Violent Felon, Level 4 Felony
Possession of Methamphetamine, Level 6 Felony
Battery on Law Enforcement, Level 6 Felony, Possession or Paraphernalia, A Misdemeanor, Possession of Syringe with a previous Conviction, Level 5 Felony
Jon Little is being held on a $605 bond for Resisting Law Enforcement.