The week of January 28th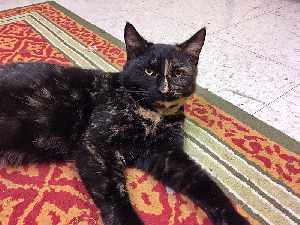 They named me "MAMA T",
I am a sweet girl who is searching for an indoor home. LITERALLY!
I was brought to the shelter because I kept trying to enter someone's house.
I'd like a warm, safe space to stretch out and be loved.
I'm called Mama T because my kitten was with me. (The kitten has been adopted.)
At the shelter, I am rather picky how my cage is set up.
I like it 'homey' and will let the staff know if it is not.
A home of my own would fix that problem.
I'm a 2- to 3-year-old Tortoiseshell with pretty, light-orange patches on my face and body.
I'm $45 OFF my adoption and spay fee!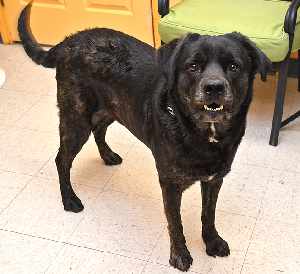 I'm "ROCKY",
They say I'm super smart!!
I've already learned sit, wait, and shake.
I'm very attentive and I like to please, so I will learn lots more very quickly.
However, what I think you should know most about me is that I LOVE TO PLAY with toys.
Balls are my absolute favorite! I will retrieve them all day long.....or at least until I wear out.
I would recommend Kong, Nylabone, Orbee Tuff and other brands for power chewers as tennis balls just don't hold up long for me.
I'm a 1- to 3-year-old boy with beautiful, dark, black and brindle fur.
I'm a Bull Mastiff mix who weighs 83 lbs.
I will need to meet the other dogs in the family and seem to not like cats just yet.
My adoption fee is $30 plus the cost of my neuter and rabies vaccination.