Trafficking with an inmate of DOC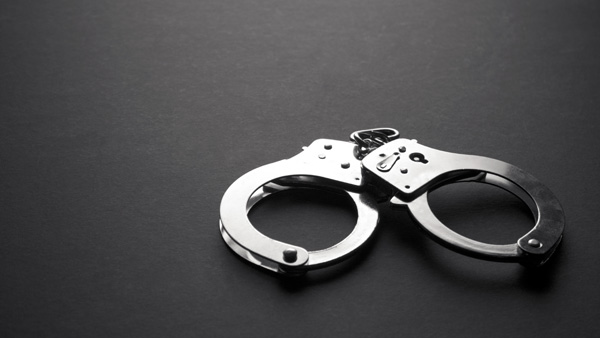 August 9, 2022, Madison Police Patrolman Trent Smith and his K-9 partner Colt were requested at Ivy Tech College, in reference to possible narcotic activity. Upon arrival, Officer Smith was met by college security personnel, and informed of possible drug activity between two female individuals who arrived by car, and an inmate worker from the DOC.
While speaking with campus security, the vehicle in question began to drive away from the school's parking lot. Officer Smith was able to catch up with the vehicle and conduct a traffic stop. K-9 Colt was deployed and gave Officer Smith a positive indication for the presence of narcotics. During the subsequent search of the vehicle, officers located methamphetamine, and drug paraphernalia.
The second person, who had previously entered the school and left, was located by Captain Dan Slygh walking in the area. She was transported to the location of Patrolman Smith's traffic stop where a subsequent investigation into the nefarious activity occurred.
As a result of the investigation, Officers arrested Anita K. Barta 48, Evansville, Indiana, (driver of the vehicle) and Judy A. Zentmyer 53, Booneville, Indiana, for the following charges; possession of methamphetamine L-6 felony, conspiracy / dealing in methamphetamine L-4 felony, trafficking with an inmate outside of the facility L-6 felony and possession of paraphernalia class C misdemeanor. A D.O.C inmate worker was later found to be in possession of contraband, which led to the trafficking charge on both parties.
Anita Barta and Judy Zentmyer have the presumption of innocence until otherwise proven guilty. Captain Dan Slygh and Patrolman Cody Lewis assisted Smith with the investigation.