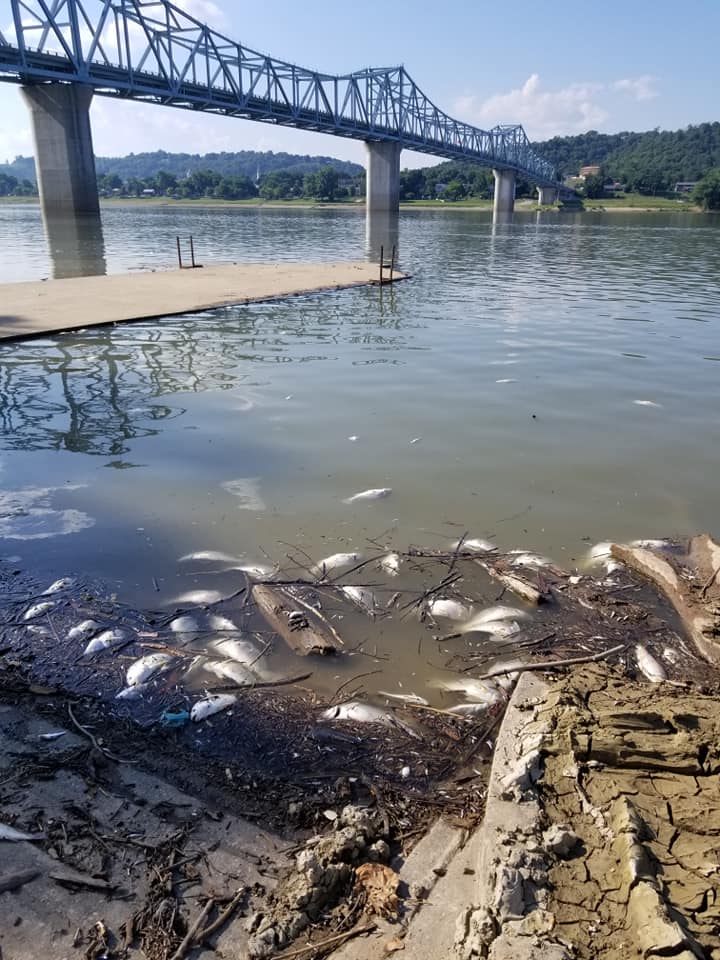 Andy C. King Facebook Photo
Has reached Trimble Co.
Last week's Jim Beam warehouse fire is leading to a massive fish kill as bourbon runoff flows from the Kentucky to the Ohio River.
Department of Fish and Wildlife Resources officials say the runoff into the Kentucky River is expected to kill "thousands of fish."
Wildlife officials say the total extent of the damage won't be known for several weeks.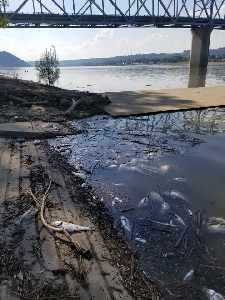 (Andy C. King Facebook Photo)
Fish are now being found dead along the shoreline in Trimble Co.