The city will be passing out signs that elderly residents can place in their windows when they need assistance.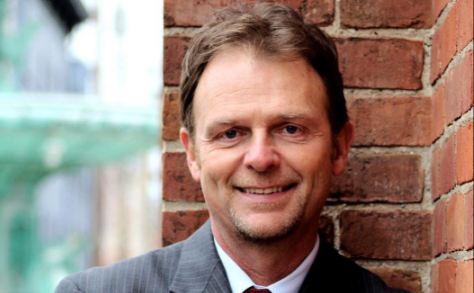 File Photo
(Madison, Ind.) - Mayor Bob Courtney announced the plans on how the city will be helping the elderly residents and general information that residents should know during the coronavirus pandemic.
Due to the severe conditions and health issues that can arise from the coronavirus on the elderly residents the city will be passing out signs that elderly residents can place in their windows when they need assistance.
These signs can be hung in windows and will display the phone number of the individual who needs assistance with things such as grocery pickup, medication pickup, or general items that are needed during this time.
"It is important to stay connected with our neighbors, particularly those who are older," said Mayor Bob Courtney.
The mayor's office said that these signs will be hung on door either tomorrow April 1 or the following day.
Mayor Courtney also spoke on the importance of social distancing at this time, and that it is very crucial to stay at home unless for essential travel.
"Even though Governor Holcomb's order allows for mobility that doesn't mean that we should be doing this recklessly," stated Mayor Courtney.
The city has already made the decision to close the parks and campgrounds and has implemented new procedures for the basketball courts, golf course, as well as the city shelter.
"Please allow for good social distancing and if we don't follow the social distancing privileges will be provoked," said Mayor Courtney.
The mayor also spoke on the question of what qualifies a business as essential or not, and how do people know if they are an essential business. To that he gave the toll-free number of 1-877-0890, business owners can dial this number to receive more information on if they are essential at this time or not.
With this ever-changing pandemic, and the changes that the city is having to implement in order to keep residents safe during this time Mayor Courtney is asking that you please call the mayor's office if you need any additional help at 812-265-8300, or visit the city's website.
"We ask that you be patient at this time as things are changing by the hour," said Mayor Courtney.
The city has also added links for those who are needing help with unemployment, food assistance, Medicare, and food stamps to their website.