Seymour Man Facing Multiple Charges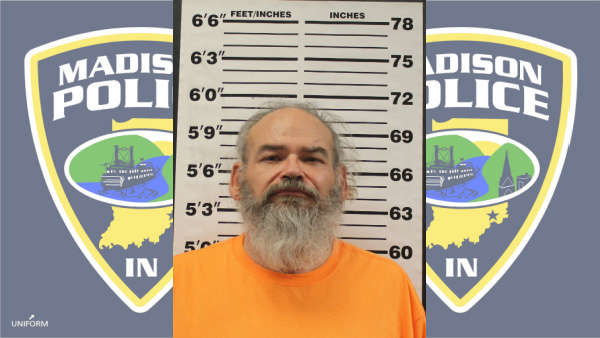 Madison Police March 13, 2023
March 11, 2023, Madison Police arrested George L. Christy 57, Seymour, Indiana, for possession of methamphetamine L-6 felony, possession of paraphernalia class C misdemeanor, and prostitution class A misdemeanor.
According to the investigation, led by Patrolman Kyle Lane, Christy provided a ride to an adult female from a local nursing home facility, in which the female had been residing. During the transport, Christy allegedly provided the female with methamphetamine for the promise of a sexual act.
The female was located near the intersection of Clifty & Lanier Drives, after she allegedly exited Christy's vehicle. Nursing home staff picked the female up and safely returned her to the facility.
During a subsequent search of Christy's vehicle, officers located methamphetamine and paraphrenailia associated with the use of drugs. Christy was taken into custody without incident, and has the presumption of innocence until otherwise proven guilty.