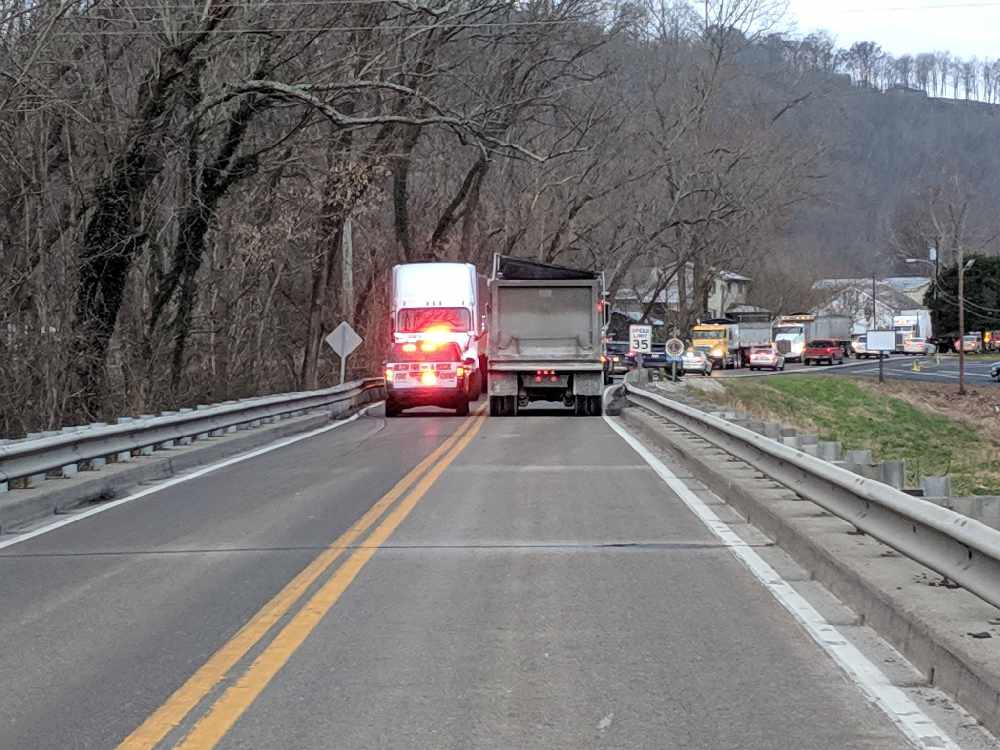 Hit and run
HWY 36 east of Milton was shut down for nearly two hours after a 3 vehicle hit and run accident.
At 6:38 this morning, Milton Fire & Rescue was dispatched to the report of a multiple vehicle hit and run accident on Hwy 36 in Milton.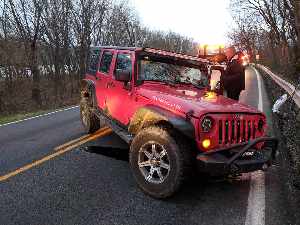 Crews arrived on scene and found a Jeep and a semi still on scene in the roadway.
The driver of the Jeep, Lee McDole who is also a Major with the department and his daughter, were still in the vehicle complaining of injuries. Trimble County EMS arrived on scene and transported them to KDH in Madison for their injuries.
The driver of the tractor trailer from M&M in Madison refused treatment and transport by EMS.
The driver of the hit and run vehicle is still not know at this time.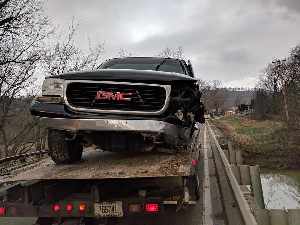 That vehicle was found abandoned off the side of the roadway about 3 miles from the accident scene.
McDole was travelling West in his Jeep when an unknown driver of a GMC truck was passing the M&M semi in a no passing zone going East. The GMC struck the Jeep as he was attempting to get back over and this then caused the semi to strike the GMC in the back end pushing up the roadway. The driver of the GMC then fled the scene even while missing his left front tire. Kentucky State Police is still investigating the accident.