Project represents company's 13th expansion since 1990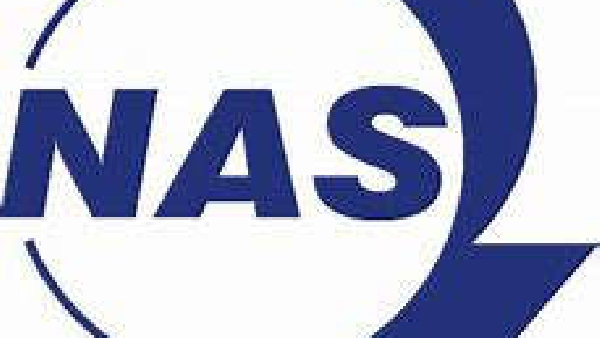 FRANKFORT, Ky. (Jan. 26, 2023) – Today, Gov. Andy Beshear announced an expansion in Ghent for North American Stainless (NAS), the largest fully integrated stainless steel producer in the United States. The company will expand its presence in the commonwealth with an addition to its 4.4 million-square-foot facility in Carroll County, creating 70 new full-time jobs with a $244 million investment.
"I'm excited to announce more growth in Kentucky's metals industry with this latest investment from North American Stainless," said Gov. Beshear. "NAS is a leading stainless steel producer in the United States, and all the company's production lines are located at the company's headquarters in Carroll County. I want to thank its leaders for continuing to put their faith in Kentucky's workforce and investing in the commonwealth. NAS is growing at an incredible rate, with this being the company's 13th expansion since it was founded in 1990. I look forward to seeing NAS continue to grow and create more opportunities for Kentuckians."
The project consists of a new cold rolling mill, new roll grinders, extensive upgrades of anneal and pickling lines to support the new rolling mill, a new temper mill and the expansion of the melt shop building to add a 400 metric ton crane. The expansion presents NAS with the opportunity to counter subsidized imports. The project also increases NAS' total capacity by 200,000 tons annually, a 20% growth in production.
"We are proud to lead America's stainless steel economy, support our national security with our production and create great jobs for our region. Our latest expansion will bring more clean, sustainable and American-made stainless to consumers and directly compete with the subsidized imports of stainless," said Cristobal Fuentes, NAS CEO. "NAS appreciates the steadfast partnership of Kentucky's federal, state and local leaders who made today's announcement possible, including Gov. Andy Beshear and Sen. Mitch McConnell. Our parent company, Acerinox – one of the largest producers of stainless in the world – was eager to further invest in Kentucky to demonstrate its commitment to our customers and the U.S. market and because our workforce meets and exceeds all goals every year."
As part of the Acerinox Group of companies, NAS is a Delaware general partnership with Stainless Steel Invest Inc. as its managing general partner. NAS is situated on 1,600 acres in Carroll County. Founded in 1990, NAS has become the largest, fully integrated stainless steel producer in the United States and remains focused on being the leading producer of high-quality stainless steel in the Western Hemisphere.
NAS offers a full range of stainless flat including slabs, billets, plate, sheet and strip, as well as long products including wire, rods, angles and rebar. All of NAS' production lines are located at one site, which allows the company to avoid inherent delays that are common in mills.
In 2016, NAS was awarded the Corporate Investment & Community Impact (CiCi) Award from Trade & Industry Development magazine for a $150 million expansion in Carroll County that created 36 full-time jobs.
NAS' growth builds on the state's strength in metals, an industry that has announced more than 3,100 full-time jobs for Kentucky residents during the Beshear administration behind over $2.5 billion in new investment. The commonwealth's metals industry has nearly 250 active facilities and employs over 27,600 Kentuckians.
In 2019, Sen. McConnell led the passage of a long-overdue U.S.-Spain tax treaty that delivered relief from unfair double-taxation on American companies like NAS.
"In my role as Senate Republican Leader, I fight hard to help job-creators like North American Stainless secure better trade deals, develop new industrial technologies and pay lower taxes," said Sen. McConnell.
Carroll County Judge/Executive David Wilhoite talked about NAS' long-standing presence in Carroll County.
"North American Stainless has played a vital role in the economic growth of Carroll County over the years, investing over $3 billion in the local community and creating over 1,500 jobs for the region," said Judge Wilhoite. "North American Stainless is a cornerstone of Carroll County and the Commonwealth of Kentucky. We are excited about the expansion and look forward to working with NAS in the future."
Ghent Mayor Jimmy Lewellyn commented on the job creation from this project.
"From its founding more than three decades ago, North American Stainless has been a great friend and partner to this community," said Mayor Lewellyn. "We are so proud that NAS has continued to grow in Ghent, creating good-paying jobs and paving the way for our strong future."
The Carroll County Chamber of Commerce provided a statement on the importance of this partnership.
"North American Stainless is an indispensable partner for our community. We are proud to work with the state to support this Kentucky-grown business," said Carroll County Chamber of Commerce's Executive Committee. "As a leading business in Carroll County, NAS has built an incredible operation and encourages new opportunity and a better quality of life for local families every day. We are grateful to Cris Fuentes and his entire team for their commitment to Carroll County."
North American Stainless' investment and planned job creation furthers recent economic momentum in the commonwealth, as the state builds back stronger from the effects of the pandemic. 
Since the beginning of his administration, Gov. Beshear has announced the creation of over 42,000 full-time jobs and more than 800 private-sector new-location and expansion projects totaling $24 billion in announced investments.
With the books closed on 2022, the Governor has now secured the best two-year period in state history for economic growth.
In 2021, the commonwealth shattered every economic development record in the books. Private-sector new-location and expansion announcements included a record $11.2 billion in total planned investment and commitments to create a record 18,000-plus full-time jobs across the coming years.
That momentum continued strongly into 2022 with 248 new-location and expansion announcements totaling 16,000 full-time jobs behind nearly $10.5 billion in new investment.
The robust job creation has been accompanied by rising wages across the commonwealth. The average incentivized hourly wage in 2022 was $26.78 before benefits, the second-highest mark since 2010 and an 11.5% increase over the previous year.
Gov. Beshear's administration is projected to post the four highest years of budget surpluses in Kentucky history, and the state's rainy-day fund has a record balance of $2.7 billion.
To encourage investment and job growth in the community, the Kentucky Economic Development Finance Authority (KEDFA) in January preliminarily approved a 15-year incentive agreement with the company under the Kentucky Business Investment program. The performance-based agreement can provide up to $2.5 million in tax incentives based on the company's investment of $244 million and annual targets of:
Creation and maintenance of 70 Kentucky-resident, full-time jobs across 15 years; and
Paying an average hourly wage of $36.79 including benefits across those jobs.
Additionally, KEDFA approved North American Stainless for up to $400,000 in tax incentives through the Kentucky Enterprise Initiative Act (KEIA). KEIA allows approved companies to recoup Kentucky sales and use tax on construction costs, building fixtures, equipment used in research and development and electronic processing.
By meeting its annual targets over the agreement term, the company can be eligible to keep a portion of the new tax revenue it generates. The company may claim eligible incentives against its income tax liability and/or wage assessments.
In addition, NAS can receive resources from Kentucky's workforce service providers. Those include no-cost recruitment and job placement services, reduced-cost customized training and job-training incentives.
For more information on North American Stainless, visit NorthAmericanStainless.com.
A detailed community profile for Carroll County can be viewed here.
Information on Kentucky's economic development efforts and programs is available at CED.ky.gov