Violence against women is any act that results in physical, sexual, or psychological harm or suffering.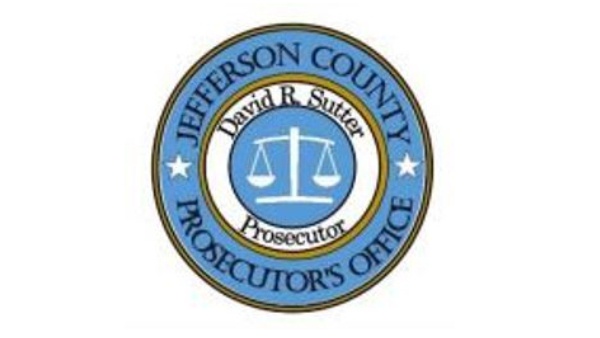 (Madison, Ind.) - November 25th is the International Day for the Elimination of Violence Against Women. This day was not celebrated until this century, as fifty years ago, violence against women was not considered a criminal justice issue in our country. It was hidden in our homes behind closed doors. Unfortunately, as we see the rise of violence against our mothers, daughters, and sisters, it has become an issue that we must all work together to stop. The Jefferson County Prosecutor's Office values the women of our community, and we want them to live free from fear.
Violence against women is any act that results in physical, sexual, or psychological harm or suffering. This type of violence takes on many different roles including, but not limited to, threats, physical violence, sexual assault, human trafficking, and taking away freedoms of the victim. It impacts women of all walks of life regardless of age, race, or socio-economic status.
As your Prosecutor, I am concerned for all women, but especially the very vulnerable – our young girls, older women, and women with disabilities. I don't want anyone to ever suffer from violence, but if that happens, we will work tirelessly to aggressively prosecute these cases to bring perpetrators to justice.
Below are some national statistics to raise awareness of this issue:
1 in 3 women will be affected by violence against them.
60% of women that experience any type of assault are assaulted by someone they know.
1 in 5 women will be a victim of rape at some point in their lives.
In 8 out of 10 cases of rape, the victim knew the person who sexually assaulted them.
83% of women with disabilities will be sexually assaulted in their lives.
Indiana ranks 4th highest in the nation for the number of reported rapes among high school girls.
123 women were reported trafficked in the state of Indiana last year.
Not only is there a physical and mental cost to our community when violence against women happens, there is also a financial burden. It is reported by the National Sexual Violence Resource Center that cases of rape cost $127 billion dollars annually or roughly $151,423 per case in the United States. This cost includes investigation, prosecution, and the needed follow up physical and mental health care, an amount far higher than any other crime.
At the Jefferson County Prosecutor's Office, we work together with area agencies to make sure that women have the information necessary to protect themselves from violence. We are committed to providing the services and support needed to make all women feel safe and protected in our community.
While the statistics on violence against women are alarming, know that we are working hard with our law enforcement and community partners to keep women safe. For more information about resources available within the Prosecutor's Office, please contact our office at (812) 265-8932. If you are a victim of violence, a 24-hour help line is available through Safe Passage Inc. at 1-877-733-1990. In an emergency, please call 911.