Subjects were arrested earlier in the month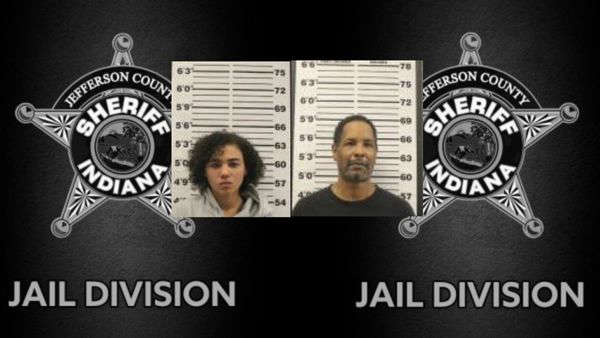 Deputy Logan Gray conducted a traffic stop at the intersection of County Road 366 North and 1550 West in Deputy on January 21, 2023, for disregarding a stop sign. Upon initial contact, Deputy Gray observed the strong odor of raw marijuana.
Both occupants were detained and a search of the vehicle was conducted, 148 grams of raw marijuana was located in the vehicle.
The vehicle had been stopped by Madison Police Officer Curtis Shelpman on January 8, 2023, with the same driver and passenger. During Officer Shelpman's stop, 148 grams of marijuana and 113 grams of THC wax were located in the vehicle.
Mike Stewart Malone and Kenyatta Lavon Harvey were both remanded to the custody of the Jefferson County Jail on the following charges:
Driver: Possession of Marijuana Over 30 Grams (A Misdemeanor)
Visiting a Common Nuisance (B Misdemeanor)
Passenger: Possession of Marijuana Over 30 Grams with a Prior Conviction (Level 6 Felony)
Maintaining a Common Nuisance (Level 6 Felony)
Sheriff Flint's Statement: "Criminal activity in rural areas of Jefferson County will not be ignored. We will be present and vigilant in all areas of Jefferson County."
Assisting Deputies:
Deputy Dan Stevens
Deputy Josh Taylor