Donations needed to bring this service to community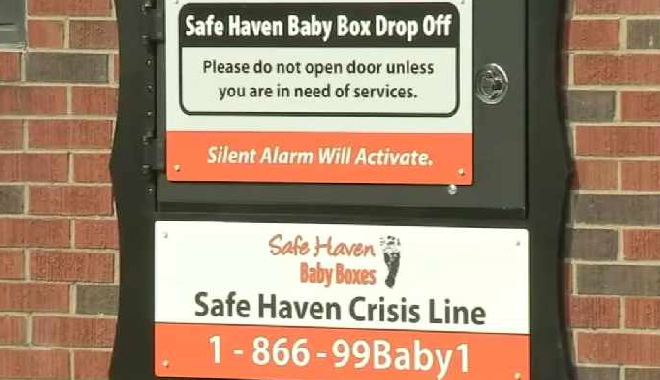 (File Photo)
Scott County EMS is working to bring a Safe Haven Box to Scott County. With the county's location right off 1-65 (and the state of Kentucky without this service), it is important to offer this service here. The Safe Haven Project allows individuals to surrender their child if needed without any criminal issues. Scott County EMS wants to give these children a chance and better the community.
In order to make this happen, they are seeking financial support from the community. Any donation will help to reach their goal in providing this service. Their goal for the project is approximately $25,000, which includes the set up cost and maintenance fees. Checks may be made payable to Scott County Treasurer and mailed to Scott County EMS, 1468 Scott Valley Drive, Scottsburg, IN 47170.
Safe Haven Baby Boxes are electronically monitored and equipped to notify 911 as soon as the outer door is opened. In the case no one is in the building at the time, 911 will dispatch the closest fire or police personnel.
The way the boxes work:
–Parent opens the door to the box and a silent alarm is triggered for dispatch;
–Parent places baby inside the bassinet. There is a sensor located on the inside of the box that triggers a second dispatch call.
–The parent can then push a button or simply close the door, which again notifies dispatch and locks the exterior door.
–Emergency personnel then retrieves the baby from the inside of the facility, evaluates, and takes the baby to the hospital.
Scott County EMS will be the second EMS service in southern Indiana to have this capability. Their goal is to have a safe place to surrender a child and gives a desperate mother in crisis a choice to save their baby from abandonment or worse with no criminal backlash. According to the Safe Haven Baby Box website, Indiana has not had a death by illegal abandonment since the first baby box was made available in 2016.
For more information on this community project or for questions about donating to the cause, please contact Shannon Mount, Director of Scott County Emergency Medical Services at 812-754-0500 ext. 22.