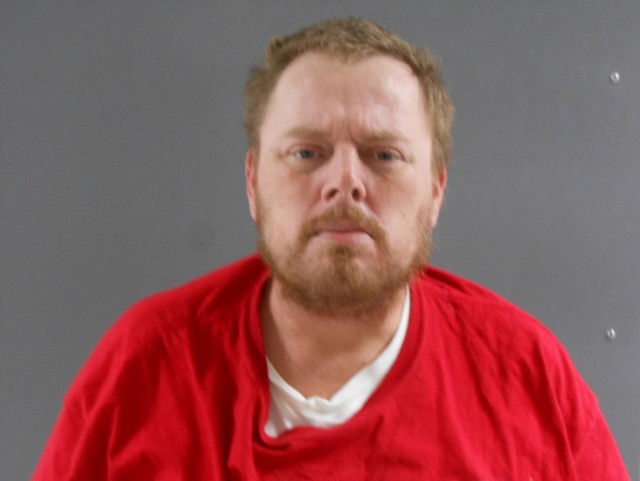 Switzerland County Sheriff's Office and Indiana State Police continue their crack down on sexual predators, this time the investigation leads to a high speed pursuit and a crash...
According to the Press Release from Switzerland County Sheriff Brian L Morton
10/15/19
On 9/12/19, officers with the Switzerland Co. Sheriff's Office and Indiana State Police were investigation a suspect involved in illegal social media correspondence with a juvenile female. Later the same day, 43-year-old Jason E Jarvis of Dayton OH, was located in Vevay, IN and approached by officers.
Instead of complying with officer commands, Jarvis fled the scene in his vehicle at a high rate of speed, eastbound along State Road 156. Officers pursued with Jarvis eventually crashing his vehicle just east of Florence, IN. Jarvis was injured as a result of the crash and was taken to a nearby hospital for treatment before being transferred to a hospital in Montgomery County, OH.
An arrest warrant was issued, and Jarvis was taken into custody by police in Ohio upon his release from medical care. After waiving extradition, Jarvis was transported to Switzerland County where he had an initial appearance in Switzerland County Circuit Court on 10/15/19.
Jarvis entered a plea of not guilty to the following charges: Attempt to Commit Sexual Misconduct with a Minor, Level 4 Felony; Child Solicitation, Level 4 Felony; Attempt to Commit Contributing to Delinquency of a Minor, Level 5 Felony; and Resisting Law Enforcement with a Vehicle, Level 6 Felony.
Jarvis remains held at the Switzerland County Detention Center on a $15, 000 cash bond.
All persons are presumed innocent unless and until proven guilty in court.
Sheriff Brian L. Morton