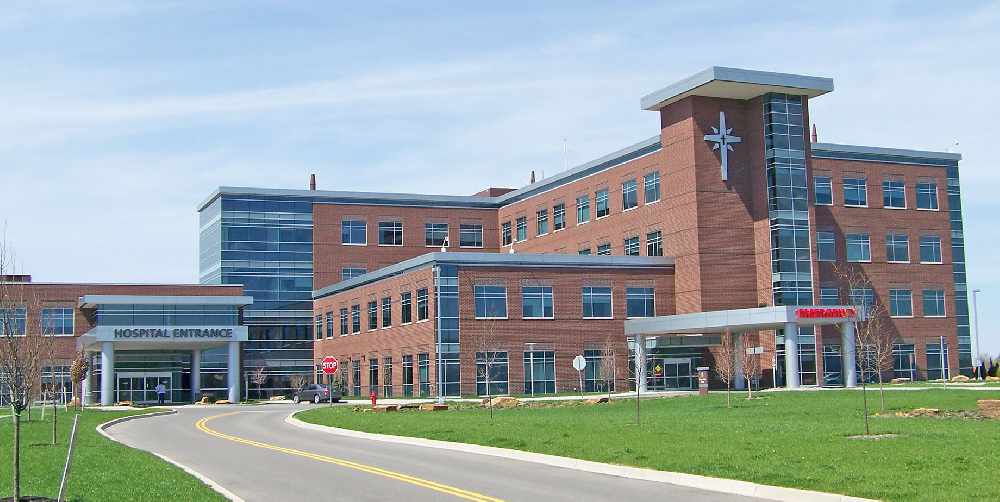 Situation is under control
3:18pm Update:
Sheriff Wallace said the male subject involved in the incident that took place at 12:30 p.m. is 58 years old and is from Texas.
Wallace said the subject entered the emergency room with a loaded weapon and asked for help.
He then took out the handgun and shot himself in the upper left chest.
"I'm confident there is no reason to believe he was targeting King's Daughter's Hospital or anyone who works here," Wallace said of the incident.
Wallace said the man was only threatening himself, not anyone else.
The shooter was the only person injured, but many people have been left shaken up.
The man is being treated at another hospital. His condition has not been released.
The hospital was on lock down for about two hours.
Wallace to talking with the county prosecutor on possible charges.
**************************************************************
1:45pm Update:
Jefferson Co. Sheriff John Wallace and KDH officials have now confirmed a male subject received a gunshot wound today at KDH.
Wallace said the wound was self-inflicted.
KDH expects to release more information around 2 p.m.
Police are still investigating.
****************************************************************
Breaking News (1pm) From The Madison Courier and Jefferson Co. Sheriff John Wallace:
There were shots fired at KDH this morning. Jefferson County Sheriff John Wallace stated there is no threat. The situation is under control and officials are investigating what happened.
Additional details will be updated as they become available.