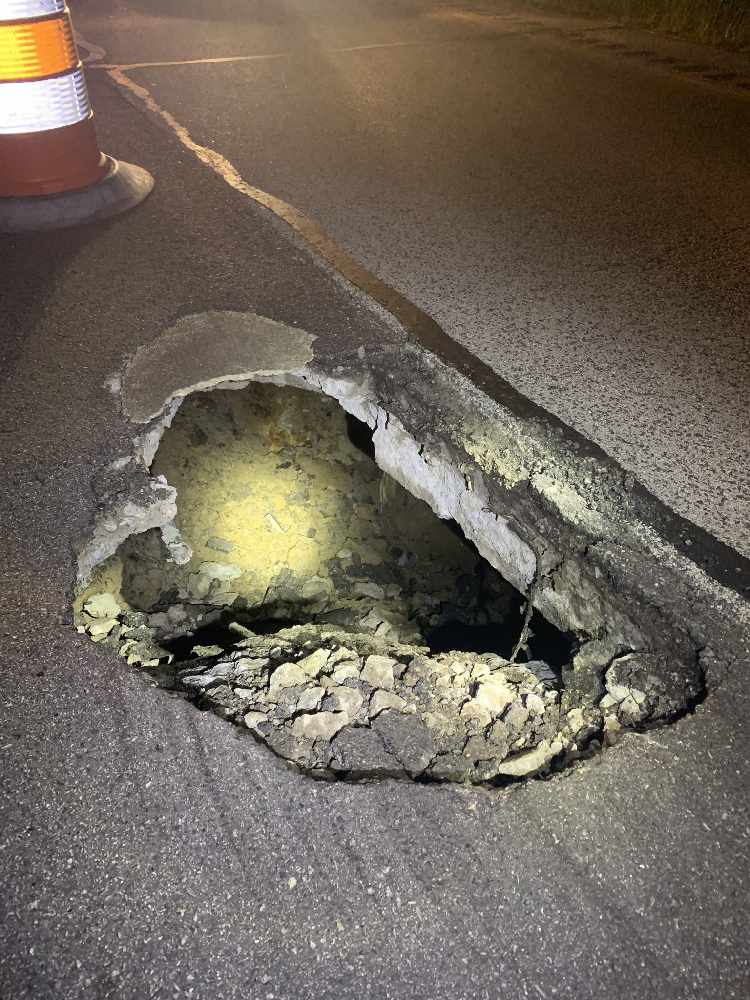 Avoid EB I-265 between I-65 and Charlestown Rod
A sinkhole has closed a portion of Interstate 265 in Floyd County this morning.
The issue was reported in the eastbound lanes of I-265 near the 5 mile marker shortly after midnight.
Traffic is shut down on I-265 EB between Charlestown Rd and I-65 to allow road crews to repair the hole.
Traffic is being diverted to Charlestown Road.
Drivers should expect delays.
The Indiana Department of Transportation said the closure is expected to last for the rest of the week.