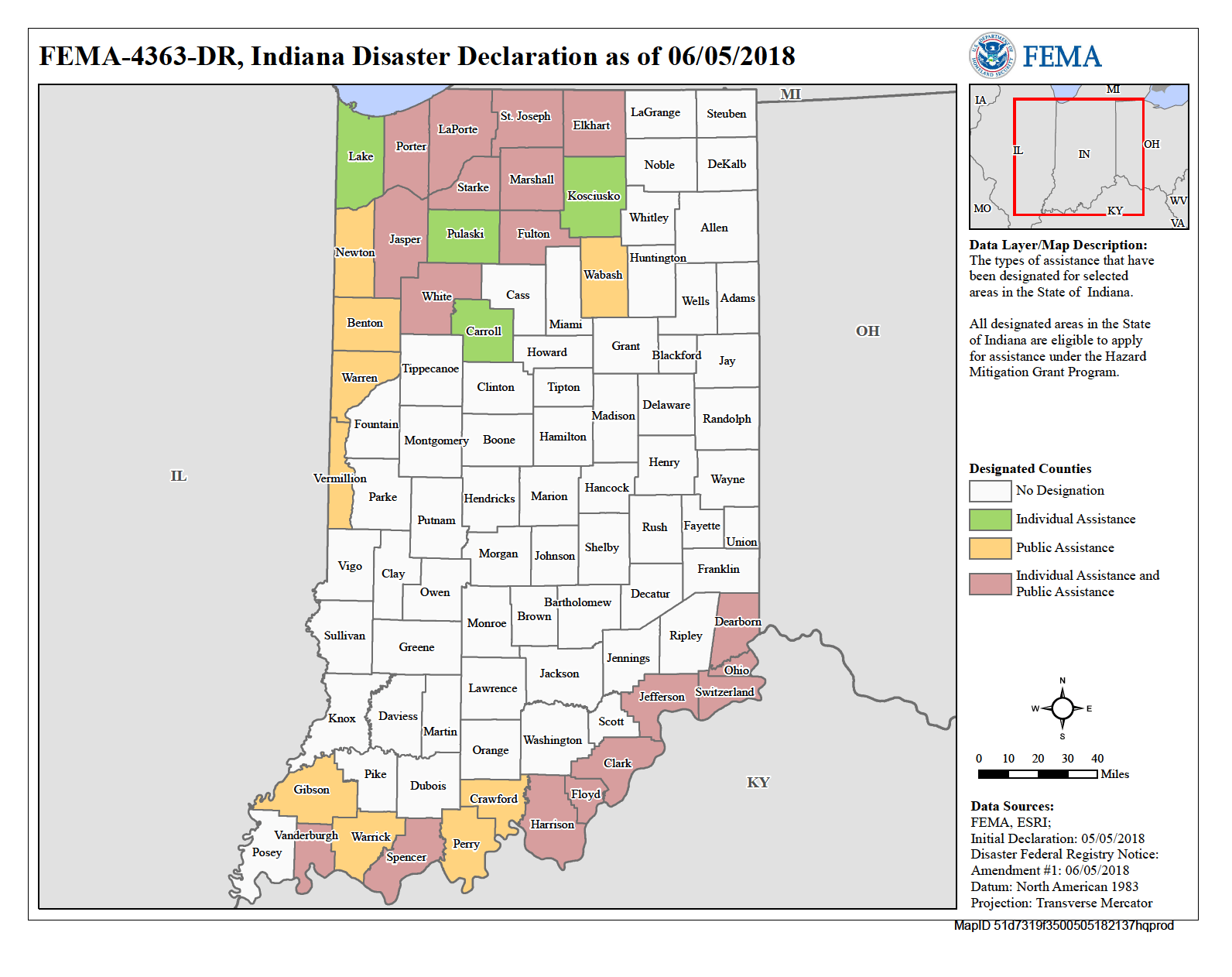 Deadline July 5th
If you live in Carroll, Clark, Dearborn, Elkhart, Floyd, Fulton, Harrison, Jasper, Jefferson, Kosciusko, LaPorte, Lake, Marshall, Ohio, Porter, Pulaski, Spencer, St. Joseph, Starke, Switzerland, Vanderburgh, White Counties and experienced property damage or loss caused by storms and flooding on February 14 – March 4, 2018, register with the Federal Emergency Management Agency (FEMA) for disaster assistance – even if you have insurance. This can be an important step to begin the process of recovery.
The deadline to register for assistance with FEMA is July 5, 2018.
If you have registered for assistance, FEMA encourages you to keep in touch to track your claim or to notify the agency of changes to your mailing or email addresses or phone numbers, and to report insurance settlements or additional damage you may have discovered since your home inspection.
Individual Assistance Applications Approved: 1,013
Total Individual & Households Program Dollars Approved: $3,291,648.54