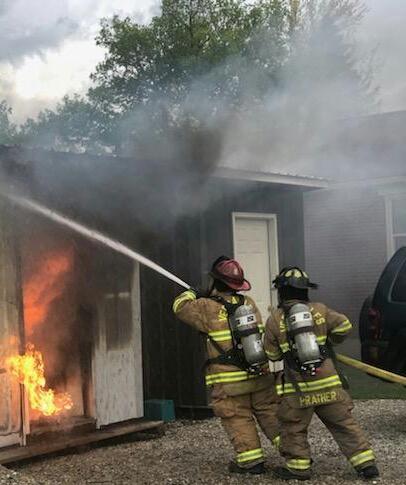 Versailles Fire Department Photo
Storage shed
Versailles Firefighters responded to a report of a structure fire on South Adams in Versailles last evening.
The department responded with 2 Engine Companies.
Upon arrival firefighters found a storage shed involved in fire.
Firefighters extinguished the fire and contained it to the structure of origin. Nearby residences were not damaged.
Osgood VFD was on standby through the county's automatic mutual aide agreement.