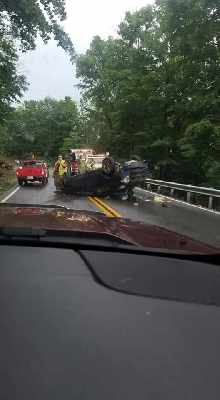 Photos by Josh Meyers
Single vehicle
Wet conditions may have caused a single vehicle accident Sunday evening around 6:30 on Milton Hill.
According to witnesses the vehicle was northbound, skidded and went into the rocks and flipped coming to rest on it's roof.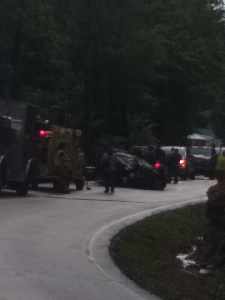 The driver was checked by Trimble Co. EMS and refused treatment.
Besides Trimble Co. EMS, Milton Fire and Rescue was also on the scene.
Waiting for more information.