31st District Volleyball pairings
KHSAA 8th REGION BOYS SOCCER TOURNAMENT:
Carroll Co. falls to Woodford Co. 10-0
HIGH SCHOOL VOLLEYBALL: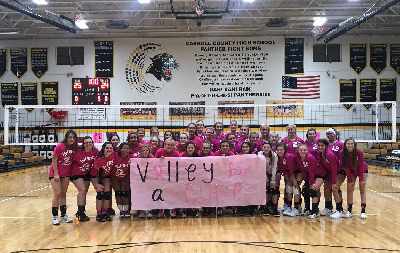 Carroll Co. over Trimble Co. 2-0
KHSAA 31st DISTRICT VOLLEYBALL TOURNAMENT PAIRINGS:
Gallatin Co. will host beginning Monday, October 21st. Carroll Co. will take on the host Wildcats in game one at 6pm
The KHSAA High School basketball season officially kicks off today with the first day of workouts. Trimble Co. boys first game is December 2nd at Grant Co. while Carroll Co. boys begin on December 3rd at Lloyd Memorial. Trimble Co. girls open at home on December 2nd and the Carroll Co. girls also open on the 2nd at home against Spencer Co.
The IHSAA High School basketball season does not begin till October 21 for girls and November 11 for the boys.