Madison looks for new boys basketball coach, again
HIGH SCHOOL BASEBALL:
Williamstown defeats Carroll Co. 14-8 in the All "A" 8th Region Semi-Finals
Southwestern defeats Shawe 11-0 in 5 innings
Milan over Switzerland Co. 6-0
South Ripley defeats Jac-Cen-Del 10-2
HIGH SCHOOL SOFTBALL:
Carroll Co. defeats Walton-Verona 9-2 in the All "A" 8th Region Semi-Finals. Lady Panthers take on Williamstown tonight for the Championship
Southwestern over Shawe 22-0 in 5 innings
Madison defeats Austin 15-1 in 6 innings
Milan over Switzerland Co. 10-7
South Ripley over Jac-Cen-Del 5-4
HIGH SCHOOL GIRLS TENNIS:
Southwestern moves to 4-0 on the season with a 3-2 win over Austin
HANOVER COLLEGE ATHLETICS:
Women's Lacrosse defeated by Transy 21-4
Men's Lacrosse over Mt. St. Joseph 23-2
Softball falls twice to Mt. St. Joseph 9-0 & 8-0
Men's tennis over Transy 5-4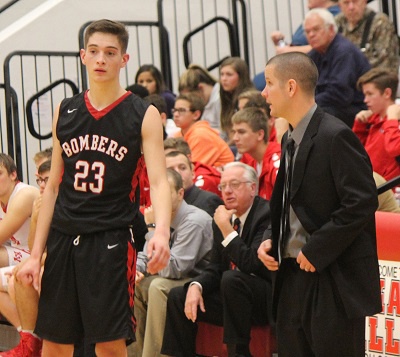 At last night's Madison School Board of Trustees at the Board's monthly meeting, head boys' basketball coach Mark McFarland resigned after two years with the Cubs. McFarland went 21-27 in two seasons and 12-12 this past season. Since the end of the 2008-2009 season, the head coaching position at Madison has been a revolving door with six coaches in an 11-year period. No coach has lasted longer than three seasons.