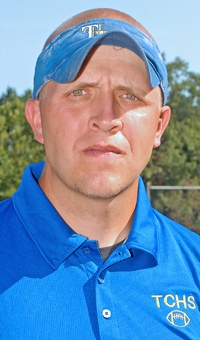 Trimble Co. 2012-2015
Had coached at Trimble Co.
Carroll Co. has hired Justin Franklin as it's new Varsity Football Coach replacing Hunter Cantwell who resigned to take the position at Louisville Christian Academy.
Franklin is a 1999 graduate of Carroll County HS. and has been working the last couple of seasons as an assistant coach.
Franklin was the head football coach at Trimble Co. from 2012 to 2015 with a overall record of 4-37