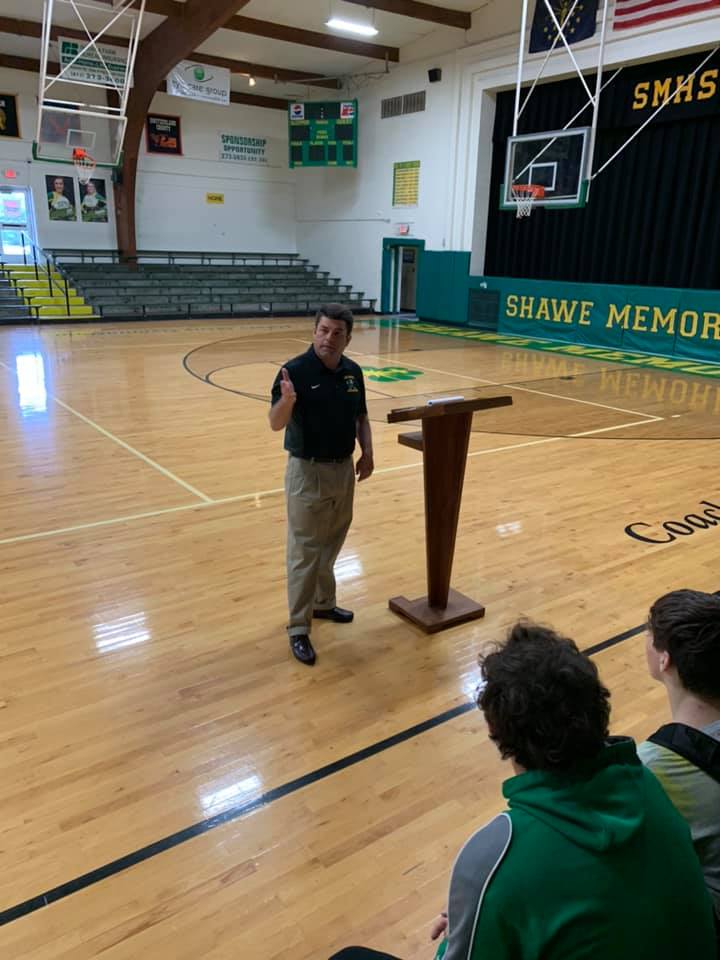 Winningest coach in girls basketball history at Shawe
After another unexpected coaching search, Shawe Memorial High School is proud to announce Mr. Dan Hambrick as our new Head Varsity Boys Basketball Coach!
Coach Hambrick is no stranger to basketball and definitely not a stranger to the Shawe family. Coach Hambrick served as the head coach of the Girls Varsity Lady Hilltoppers from 1990-1996 and still stands as the winningest coach in girls basketball history at Shawe Memorial. After taking time to focus on his family, career, and also with some stints at coaching golf, Hambrick has chosen to come back and step in during a time of need for its boys basketball program.
"We are very excited to announce Dan Hambrick as our new Boys Varsity Basketball Coach! After going through several coaching changes in the last few years, we are very excited to have someone in place that we believe will be in it for the long haul. Coach Hambrick has had two children graduate from Shawe with one graduating in June. He also has two young sons that will be involved in the boys basketball program. We believe we have the person that will guide this program in the right direction."
Coach Hambrick will act as head coach immediately and plans to get summer open gyms and team camps scheduled right away.