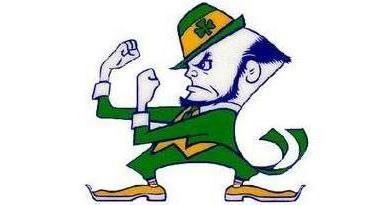 Married to a '07 Shawe alum
Shawe Memorial High School is proud to announce Mr. Jamison Bower as our new Athletic Director! He will be replacing Steve Sims'02 who has transitioned into teaching 6th grade at Pope John.
Mr. Bower completed his educational training at Purdue University and has coached soccer at William Henry Harrison High School and West Lafayette High School several years ago. "It is difficult to find a person with all the skills that go into being a successful athletic director. We were looking for a person with an educational background, who has been around and has a love of sports, and someone who is well organized. We believe we have found that person in Bower." says principal Curt Gardner.
Bower has ties to Shawe as his wife, Alyssa Hall Bower, is a 2007 graduate. Bower has one child and is excited about the opportunity to move to his wife's hometown. "I have always heard such great things from my wife, Alyssa, and my in-laws about Shawe Memorial and the Hilltopper community. I am extremely excited to become a part of it. Since pursuing my degree in education from Purdue University I have aspired to become an Athletic Director and I am grateful for this amazing opportunity. I greatly look forward to starting this next chapter of my career here at Shawe, working with all the faculty and staff, and contributing to the continued success of the students in both academics and athletics,"
Jamison will start in his official capacity starting August 1, 2019.