There is something for everyone in at the Lawrenceburg river levee this Friday and Saturday.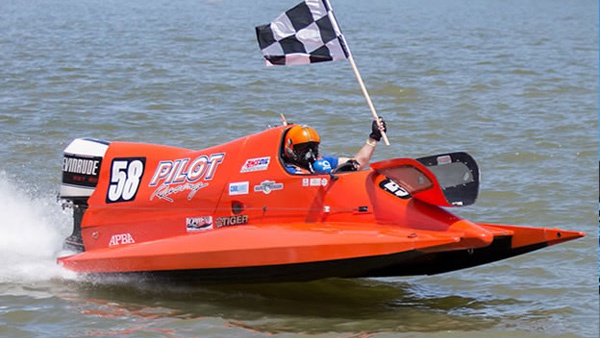 Photo provided.
(Lawrenceburg, Ind.) – How much fun and entertainment can you pack into downtown Lawrenceburg? The answer this weekend would be quite a lot.
The 3rd Annual United Community Bank Whiskey City Regatta is the anchor attraction Friday, June 15 and Saturday, June 16. The event features high-speed, thrilling racing action of SST-60 and SST-120 powerboats.
"They'll go about 100-120 MPH on the straightaways. Anywhere from 40-50 MPH in the turns. These boats can turn on a dime. It's the fastest-turning, cornering sport in the world," says regatta organizer John Hitchcock.
Spectators can take in practice from the levee of the Ohio River at the end of Walnut Street and meet the powerboat drivers on Friday evening.
"It's a great spot to watch. There's almost no other place that you can get that vantage point of the Ohio River other than right here in Lawrenceburg," Hitchcock believes.
Listen to Eagle Country 99.3's interview with John and Brandy Hitchcock.

The Lawrenceburg Lions Club will be serving chicken dinners for $8 a plate from 4:00 until 8:00 p.m. Friday on East High Street, with proceeds funding Lions Club activities.
Want to learn how to camp in style? A "glamper" show will show off some decked-out campers and RVs from 6:00 until 9:00 p.m. Vintage will provide live music from 6:30 until 9:00.
Saturday's schedule downtown gets started with the Lauren's Burg Hill 5 Mile and 5K Race. The race begins at 7:22 a.m. near Lawrenceburg City Hall on Walnut Street, winds through the city, then ends of the 22-yard line at the Lawrenceburg High School football field. Proceeds go to Lauren's Fight for the Cure in honor of Lauren Hill. Registration is available online at www.racemenu.com or at the event on the day of the race.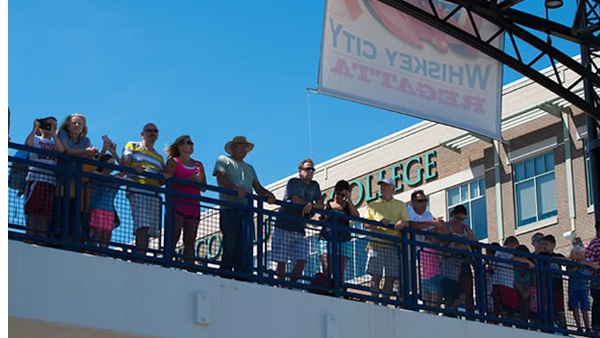 Photo provided.
The powerboats will fire up for practice at 8:00 a.m., followed by opening ceremonies at 9:30 and time trials shortly thereafter. The racing will continue throughout the day, with the final race set to begin at 3:00 p.m.
You can take a break from the racing by visiting the Eagle Country 99.3 and 95.3 WIKI Country Outdoor Family Fun Show presented by the City of Lawrenceburg and Car Country. The free event will feature dozens of vendors showing off RVs, trucks, ATVs, fishing and hunting gear, camping equipment, and a whole lot more.
"I'm excited to partner with the City of Lawrenceburg, Lawrenceburg Main Street and Car Country to bring the Whiskey City Outdoor Family Fun Show to downtown this Saturday," said general manager Melissa Murphy.
"It's exciting to see the growth of Lawrenceburg and the growth of the Whiskey City Regatta. I hope families will come and spend the entire day. There's truly something for everyone and it's free to attend. I'm proud that Eagle Country 99.3 is your hometown radio station. Serving the community and holding events like this is what radio is all about and I'm so glad our radio station is a part of this wonderful community we all call home."
Learn more about the Eagle Country 99.3 and 95.3 WIKI Country Outdoor Family Fun Show here.
The party along the levee will continue into the evening when Robin Lacey and DeZydeco perform live music starting at 8:00 p.m.
"This is one of the best places in the country that we've been," Hitchcock asserts. "The town is absolutely wonderful to work with."
This Father's Day weekend, bring Dad to the @eagle993 and @Wikicountry Outdoor Family Fun Show in Lawrenceburg. https://t.co/gdzJYPHxQj pic.twitter.com/t4yj1oR33n

— Eagle Country 99.3 (@eagle993) June 13, 2018
RELATED STORIES:
4th Annual Lauren's Burg Hill Starts In Downtown Lawrenceburg