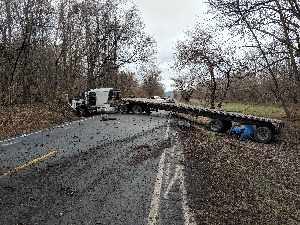 Multiple Calls
Milton Fire & Rescue responded to multiple calls over the last two days, those details are listed below.
At 6:17 p.m. on 12-13-2018, Milton Fire & Rescue responded to 272 Northridge Dr in Bedford the for report of a chimney fire. Upon arrival crews inspected the chimney. The homeowner had the fire out before units arrived. There was no damage to the structure.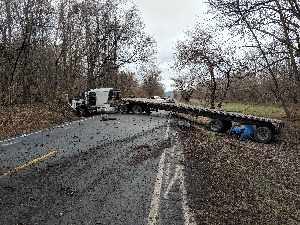 At 11:47 a.m. on 12-14-2018, Milton Fire & Rescue responded to Hwy 36 at the Trimble/Carroll county line for the report of an accident. Crews arrived on scene and found a flatbed tractor trailer blocking the roadway. They driver had been going West on Hwy 36 towards Madison when he left the right should of the roadway, over corrected, overturning 3 times before coming to rest in the roadway. The driver was refused treatment and transport. The driver who was transporting steel coils from North American Stainless for his company, Fraley and Schilling Inc out of Rushville Indiana. Crews assisted with shutting down the roadway until the wrecker removed the tractor trailer and the state highway repaired the roadway.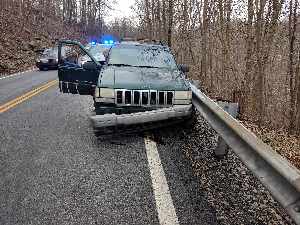 At 1:12 p.m. on 12-14-18, Milton Fire & Rescue responded to the report of single vehicle accident on Hwy 421 N/Milton Hill. Donald Gordon of Madison was headed North on Hwy 421 when he came around a curve and lost control of his 1998 Jeep striking the rock wall and crossing into the other lane coming to final rest on the guardrail. The driver refused treatment and transport by EMS. Crews assisted with traffic control until the vehicle was removed from the scene.