If you have been the victim of a credit / debit card scam contact Madison Police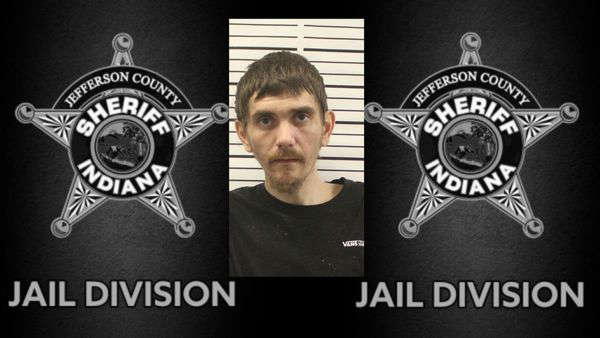 January 28, 2023, Madison Police responded to a report of a male subject creating a disturbance in the alley behind City hall. Upon arrival in the area, officers located the individual in question on West Second Street. Clayton T. Rowlison 33, Madison, Indiana, was reportedly in possession of a machete and was handling it in a threatening manner.
Patrol Officer Trent Smith was the first to arrive on scene and gave Rowlison verbal commands to drop a backpack, in which the machete was in. Rowlison refused verbal commands and continued his threatening demeanor. A juvenile, in the presence of Rowlison, was safely removed form the situation.
After additional conversation, Rowlison complied with officers. The subsequent search of Rowlison's backpack found him to be in possession of the machete, a controlled narcotic, marijuana, paraphernalia, and card skimming device, as well as personal identifier's of other individuals.
Clayton T. Rowlison faces preliminary alleged charges of possession of a card skimming device L-5 felony, neglect of a dependent L-5 felony, possession of a controlled substance class B misdemeanor, possession of marijuana class B misdemeanor, possession of paraphernalia class C misdemeanor, public intoxication class B misdemeanor, resisting law enforcement class A misdemeanor and trafficking with an inmate class A misdemeanor.
If you have been the victim of a credit / debit card scam, please contact Detective Rick Harris at the Madison Police Department.
Rowlison has the presumption of innocence until otherwise proven guilty.