Condolences To The Garner Family Wiki Country Will Miss You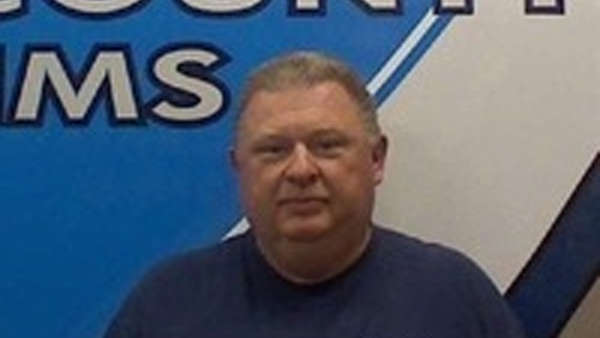 ( PHOTO COURTESY OF MORGAN NAY FUNERAL CENTRE)
A Switzerland Co Native and Madison Resident and Former Coach along with being a Longtime IHSAA official.
Hugh Garner passed away Friday at his home in Madison at the age of 67. Garner had been battling an aggressive form of cancer after being unexpectedly diagnosed in late December.
Garner was raised in Lawrenceburg and Switzerland County, graduating from Switzerland County High School in 1972.
He began his career in EMS with Switzerland County Emergency Unit in 1972. He would eventually serve as the EMS education coordinator for Jackson County EMS, retiring after 30 years in August of 2021.
On the day of his passing, the Indiana State EMS Office recognized Garner at the EMS Commission meeting for his nearly 50 years of service by making him the first person awarded the Emeritus Award and the State EMS Director's Award.
One of his top accomplishments was developing the first EMT course at Ivy Tech Community College in 1985. He served at the college part-time as a course coordinator and instructor.
However, Garner was perhaps best known for serving as a sports official with the IHSAA from 1978 to 2022.
He officiated basketball, softball, baseball, volleyball, track and cross country.
Hugh served his communities, students, athletes and the State of Indiana with an unwavering commitment of dedicated service his entire working career
After learning of his death, several area schools paid tribute to Garner by turning on the lights at various ballfields and gym.
Visitation for Garner will take place on Wednesday, January 26 from 4:00 to 8:00 p.m. at Madison Assembly of God Church, 1636 Clifty Drive.
Memorial contributions may be made to New Life Assembly of God (Missions Fund), Bedford, Kentucky, or Relay for Life of Jefferson County, Indiana.
MADISON CUBS SOFTBALL AND BASEBALL FIELDS WERE LIT UP SATURDAY IN HONOR OF HUGH GARNER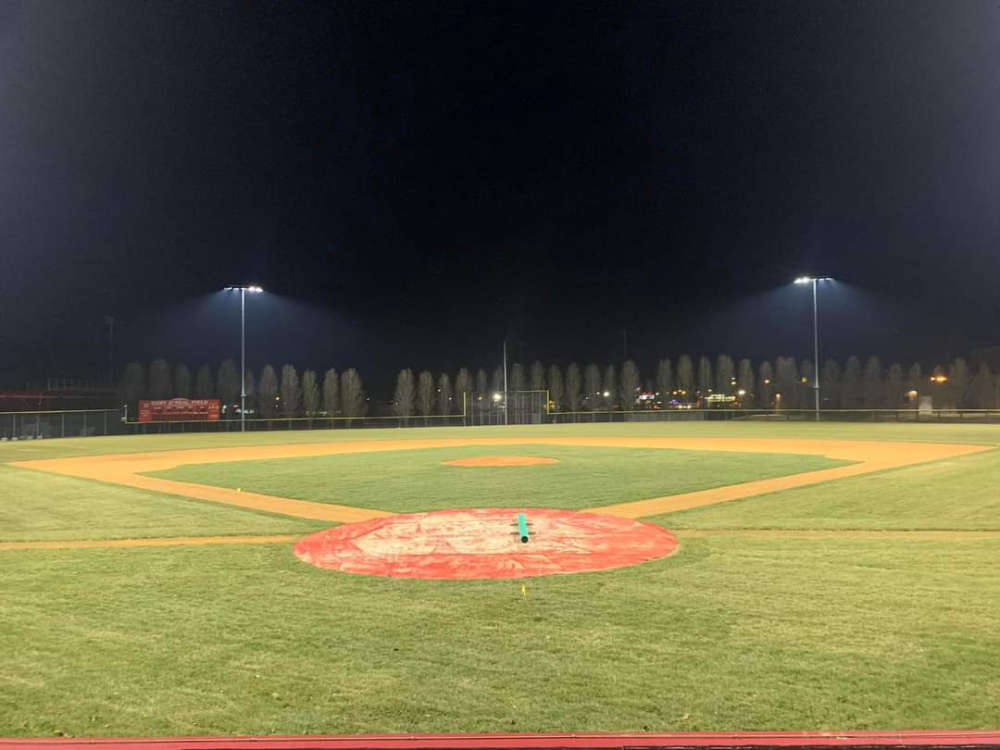 SOUTHWESTERN REBEL ATHLETICS DONE A TOUCHING TRIBUTE TO HUGH GARNER INSIDE THE DELBERT O. KING GYMNASIUM ON SATURDAY NIGHT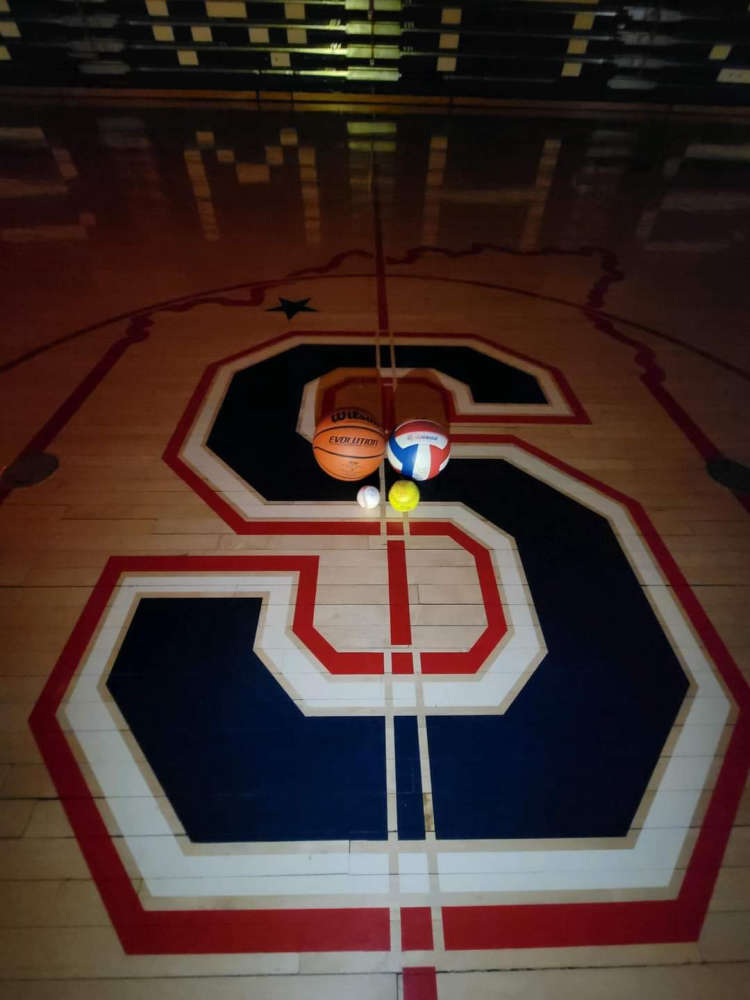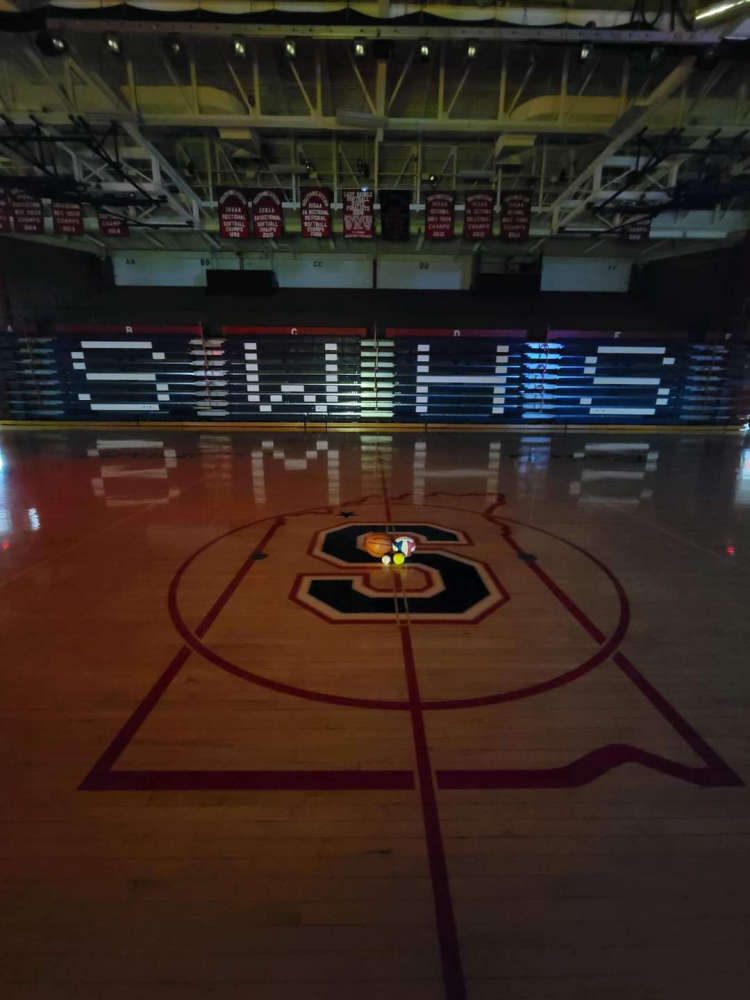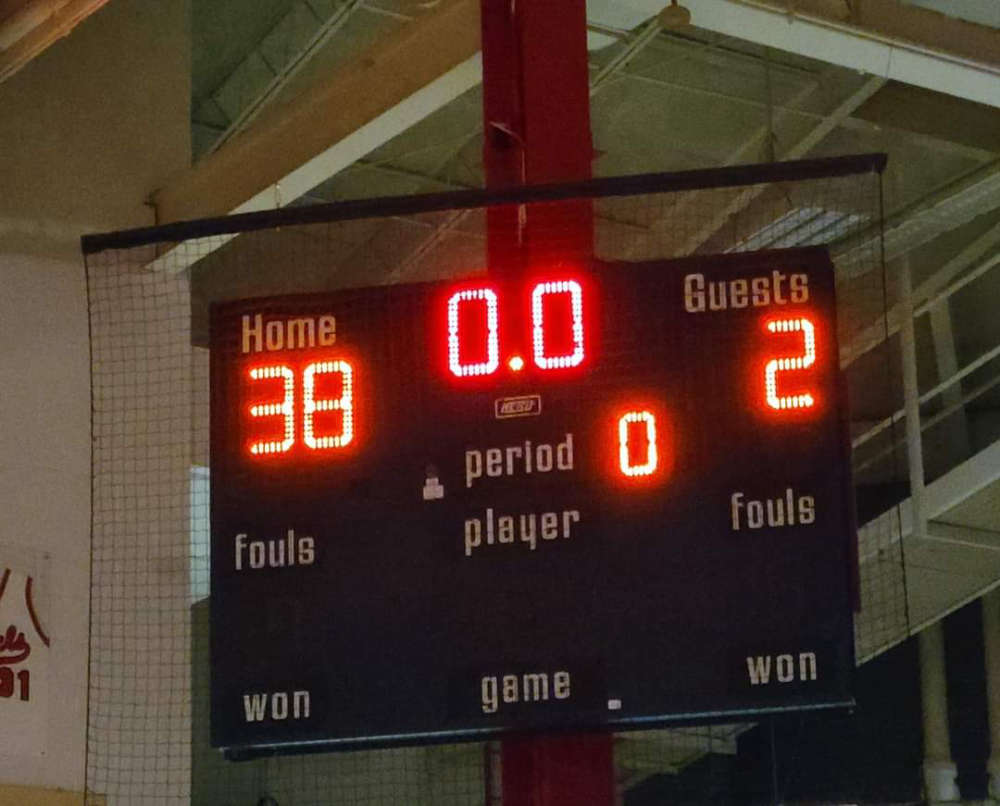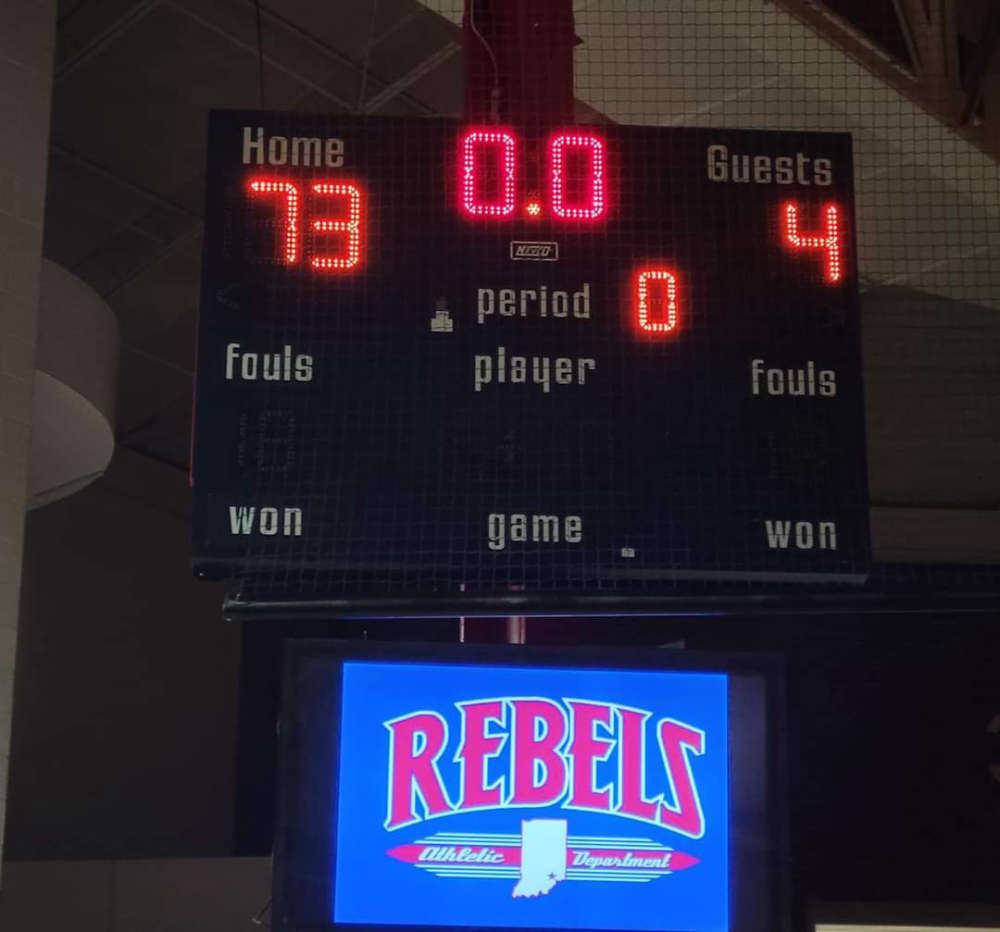 Hugh's Full Obituary can be found below:
Let Us Pause To Honor the Memory of Mr. Hugh Edward Garner
Mr. Hugh Edward Garner, age 67, of Madison, Indiana entered this life on September 26, 1954 in Batesville, Indiana. He was the loving son of the late Charles Edward Tremain and Maxine Yvonne Burns Scranton. He was raised in Lawrenceburg and Switzerland County and graduated from Switzerland County High School in 1972. Hugh attended Vincennes University and the Indiana Law Enforcement Academy, continuously maintaining several professional certifications and licenses, including paramedic, throughout his EMS career. He was united in marriage to Deborah Ann Farrington on September 29, 1972 at the Fredonia Baptist Church on Tapp's Ridge in Switzerland County. This union was blessed with a son, Chad Edward, and a daughter, Amy Lynn. He began his career in EMS with Switzerland County Emergency Unit in 1972 and later worked for Gans Funeral Home and Ambulance Service in Madison. He served as a police officer with the City of Madison for five years and worked with Athens Ambulance Service. He then opened Med-Care Ambulance Service in Madison and operated it for five years. Hugh served as the EMS education coordinator for Jackson County EMS, retiring after 30 years and eight months in August of 2021. In his spare time, he served as a passionate and dedicated sports official with IHSAA from 1978-2022 for basketball, softball, baseball, volleyball, track and cross country. On June 24, 1995, Hugh was united in marriage to Annabet Banks Goble at the Milton Christian Church in Milton, Kentucky. This happy union merged two families together and blessed Hugh with a stepson, Brenton, and a stepdaughter, Ellen Maryaj. Hugh was a member of the New Life Community Assembly of God Church in Bedford, Kentucky and the Mid Hoosiers Officials Association where he served on the board, plus was the founder of Medical Explorers, an IHSAA sports official clinician and a judge for several national JEMS Conference Ambulance Competitions. He was always willing to serve where needed. In April 2022, he would have served 50 years as an EMT/Paramedic and held the oldest active EMS certification in the state of Indiana. His certification number was 71. Hugh was awarded Paramedic of the Year in 2005 by the Indiana EMS Commission in recognition of outstanding service and dedication. On January 21, 2022, the Indiana State EMS Office recognized Hugh at the EMS Commission meeting for his nearly 50 years of service by making him the first person to be awarded the Emeritus Award and the State EMS Director's Award. Hugh developed the first EMT Course at Ivy Tech Community College in 1985 and continued to serve part-time as a course coordinator and or instructor in all levels of EMS courses until the time of his death. He also currently held a part-time security and safety staff position at Hanover College. Hugh also worked in security with Belterra Casino and Resort in Switzerland County and primarily served as a liaison between Belterra and the musical artists performing there. Hugh served his communities, students, athletes and the State of Indiana with an unwavering commitment of dedicated service his entire working career. Hugh was unexpectedly diagnosed on December 21, 2021 with an aggressive form of cancer, declined rapidly, and passed away on Friday, January 21, 2022, at 4:20 p.m. at his home in Madison, Indiana with his devoted wife and family at his side.
A LOVING FAMILY
Hugh will be missed by his loving wife of 26 years, Annabet Banks Goble Garner of Madison, Indiana; his son, Chad Edward Garner and his wife, Amber of Seymour, Indiana; his daughter, Amy Lynn Garner Denny and her husband, Jerry of Lexington, Indiana; his step-son, Brenton Goble and his wife, Traci of Madison, Indiana; his step-daughter, Ellen Maryaj Goble of Madison, Indiana; his grandchildren, Logan, Brady, Alexandria, Kinslee, Bailee, and Isaac; his great granddaughter, Iyla; his sister, Mary Jane Garner of North Vernon, Indiana; his half-brother, Johnnie Tremain and his wife, Kim of Lawrenceburg, Indiana; his sisters-in-law and brothers-in-laws, Suellen and L.F. Stephenson, Jr. of Milton, Kentucky, Steve and Stella Banks of Lamb, Indiana; Lori Tremain of Lawrenceburg, Indiana; several nieces, nephews and other relatives. He was preceded in death by his father, Charles Edward Tremain, died January 2, 2002, his mother, Maxine Yvonne Burns Scranton, died February 4, 1987, his half-brother and his half-sister, former Lawrenceburg Mayor, Paul E. Tremain, Sr. died 2010 and Kathy Tremain, died August 13, 2019, and his son-in-law, Jeremy Ryan Cox, died July 26, 2020.
FUNERAL CEREMONY
Funeral services will be conducted Thursday, January 27, at 1:00 p.m. by Pastor Joel Whitice and Pastor Jason Dailey at the Madison Assembly of God Church, 1636 Clifty Drive Madison, Indiana. Interment will follow in the Moffett Cemetery, Milton, Kentucky.
VISITATION
Friends may visit from 4:00 p.m. - 8:00 p.m. on Wednesday, January 26 and from 11:00 a.m. until the time of service on Thursday at the Madison Assembly of God Church, 1636 Clifty Drive in Madison, Indiana. ALL VISITATION IS AT THE CHURCH.
MEMORIAL EXPRESSIONS
Memorial contributions may be made to New Life Assembly of God (Missions Fund), Bedford, Kentucky, or Relay for Life of Jefferson County, Indiana. Cards are available at the Morgan & Nay Funeral Centres of Madison and Hanover. Online condolences, remembrances and memorials can be left at www.morgan-nay.com