General fund revenues can decline 15.7% for the remainder of the fiscal year and still meet the budgeted estimate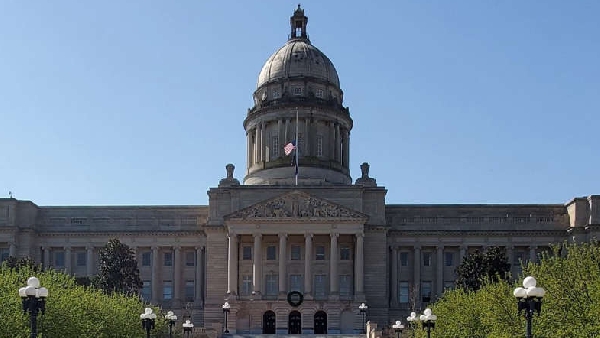 FRANKFORT, Ky. (KT) – State Budget Director John Hicks reported Monday that general fund receipts rose 35% in September over a year ago with revenues of $1.5 billion, including $225 million from a one-time legal settlement with Flutter Entertainment, the parent company of PokerStars.
The settlement, which concluded a 10-year legal battle in Kentucky with the offshore gambling websites, was $300 million. However, the attorneys' share of the agreement was $75 million.
Excluding the settlement, September collections still rose 14.8% over September 2020. Thus far in the fiscal year 2022 (FY22), the general fund has grown 20%, or 12.1% adjusting for the settlement. Through the first three months of the fiscal year, revenue collections continue to exceed the budgeted revenue estimates, and the significant growth rate follows a fiscal year when collections rose more than 10% over the previous year.
Road fund receipts for September totaled $137.6 million and were 5% above September 2020 levels. For the first quarter of the fiscal year, collections have risen 3.5%.
Hicks noted that collections were solid across all the major accounts, even without the windfall of the $225 million settlement provided an extra one-time boost to the general fund.
"The settlement was a great benefit to the commonwealth's finances," he said. "Equally positive fiscal news is that all of the general fund's major taxes continue their strong performance. September receipts from the corporate income tax were the largest amount collected in one month in the last 15 years reflecting strong corporate profits. Collectively, the sales tax, individual income tax, and major business taxes have grown 12.7% in fiscal year 2022; providing a solid platform for overall revenue growth. Kentucky, like many other states, is witnessing some of the strongest overall revenue growth in over a decade."
Based on September's results, general fund revenues can decline 15.7% for the remainder of the fiscal year and still meet the budgeted estimate.
The official road fund revenue estimate calls for a 2% decrease in receipts for the entire fiscal year. Based on year-to-date collections, revenues can fall 3.9% compared to last year for the remainder of the fiscal year to meet the estimate.
The Consensus Forecasting Group is in the process of revising the official revenue estimates, with the next meeting scheduled for Oct. 14 before finalizing the estimates in December. That forecast is what the governor's office and legislators will use in crafting Kentucky's next two-year spending plan.