Lucy and Luna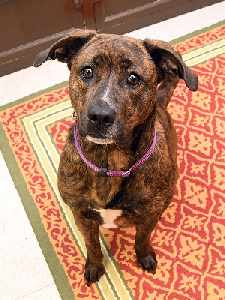 Hi! I'm Lucy. I'm a 2 yr old female terrier mix.

I am a very playful gal who is timid indoors in the shelter kennel. Be sure to take me out of the kennel environment so I can show you my true colors.
A nice lady helped me out of a rough situation and got me into the shelter so I could find the home I deserve. I do well with most dogs, but please bring your dog to meet me to be sure.
I will alert to strangers who come to your property also!

**I'm up-to-date on vaccinations. My adoption fee is $30 plus the cost of my spay.**

I have a $30.00 sponsorship from a staff member who knows I am a great dog! She has taken me out of the shelter for a break just to be sure how well I would adapt.
~~~~~~~~~~~~~~~~~~~~~~~~~~~~~~~~~~~~~~~~~~~~~~~~~~~~~~~~~~~~~~~~~~~~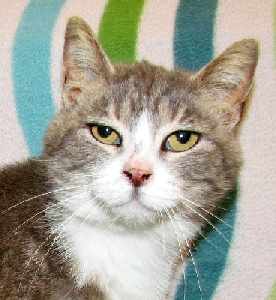 **BONDED PAIR CATS**
Hi! I'm Luna and I'm 6 yrs old. My sister Minnie and I came from the same home and are bonded.
We are both spayed and are very loving now that we are together again! $90.00 to adopt us both, plus the cost of our rabies vaccinations.
~~~~~~~~~~~~~~~~~~~~~~~~~~~~~~~~~~~~~~~~~~~~~~~~~~~~~~~~~~~~~~~~~~~~~~
The shelter is currently DESPERATE for soft canned KITTEN food and Adult dog hard food and Puppy soft/hard food. It is a crazy start to Cat and Kitten season. Volunteers and fosters are still needed as well. more than ever