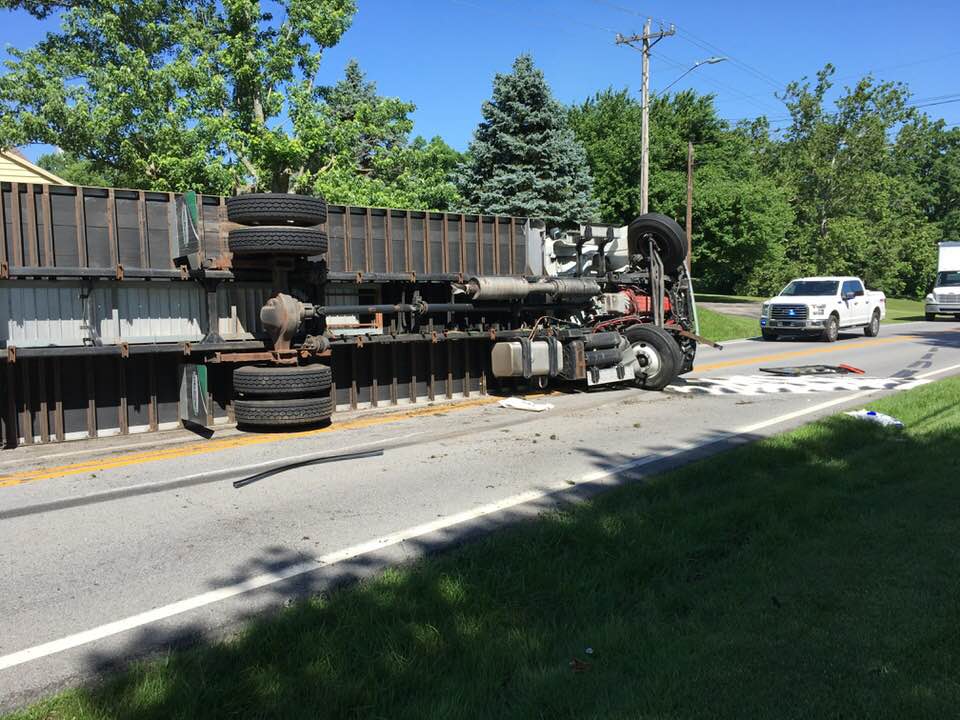 Driver over corrected and turned over
At 10:30 yesterday morning, Milton Fire & Rescue responded to the report of a vehicle accident.
Crews arrived on scene and found a box truck overturned in the roadway.
Melissa Franklin of Indianapolis Indiana was driving a box truck owned by Mid-America Sound Corp North on Highway 421 in the 10000 block.
Franklin left the right shoulder of the roadway over-correcting the box truck causing it to go into the Southbound lane and then overturning on the drivers side.
Franklin refused treatment and transport.
Crews cleaned up the roadway of leaking fluids and assisted with traffic while Burrow's Wrecker Service took the vehicle. Once the vehicle was removed crews cleared the scene. Trimble County EMS and the Trimble County Sheriff's Department were on scene.