Any delays or closings on Monday be listening starting at 6am
...WINTRY MIX EXPECTED ACROSS SOUTHERN INDIANA AND PORTIONS OF NORTHERN KENTUCKY THIS EVENING... .The first of two weather systems will move into the region late this afternoon and evening. Precipitation with this first wave will be in the form of a wintry mix of rain, sleet, freezing rain, and snow across southern Indiana and parts of far northern Kentucky. A quick slushy accumulation of snow is possible this evening. However, temperatures will rise by late evening turning the wintry mix over to plain rain by midnight.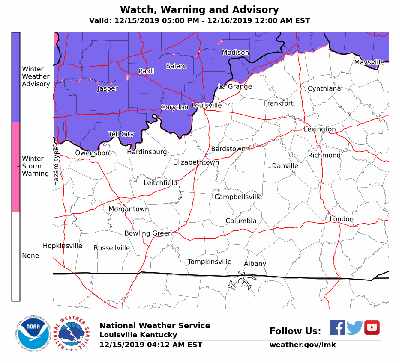 * WHAT...A wintry mix of precipitation is expected. Total snow accumulations of 1-2 inches along with a light glaze of ice is possible in the advisory area.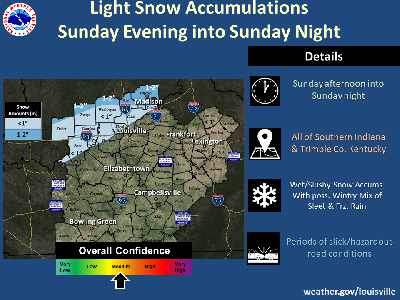 * WHERE...All of southern Indiana and Trimble county in Kentucky.

* WHEN...From 5 PM EST /4 PM CST/ this afternoon to midnight EST /11 PM CST/ tonight.

* IMPACTS...A period of hazardous road conditions is possible this evening across southern Indiana and far northern Kentucky.