Looking for driver Photo of car now included
On April 6th, 2019 at approximately 12:07 PM two juvenile males where riding their bicycles east bound on State Road 56 just east of Madison AV in Hanover, Indiana. Both riders where the white border line of the roadway (nearest the edge of the roadway) when it is believe that one of the riders swerved slightly in the roadway.
The rider (10 year old, male) was struck by a vehicle and thrown into the roadway suffering a head injury. The victim was treated at the scene and transport to Norton's Hospital in Louisville, Kentucky for further treatment.
The driver of the vehicle drove off from the scene. Some evidence and witnesses were located at the scene.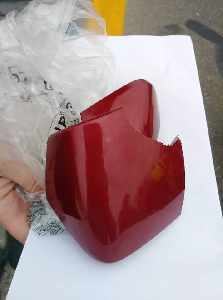 Officer's check numerous stores, both east and west of the crash scene on State Road 56 in an attempt to obtain video of the vehicle.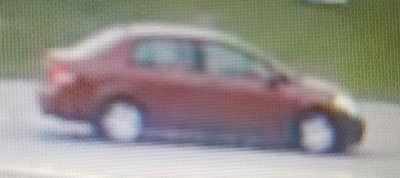 At this time law enforcement is looking for a maroon vehicle with damage to side view mirror.
Anyone with information should contact Deputy Ben Flint or the Jefferson County Sheriff's Office at (812) 265-2648.