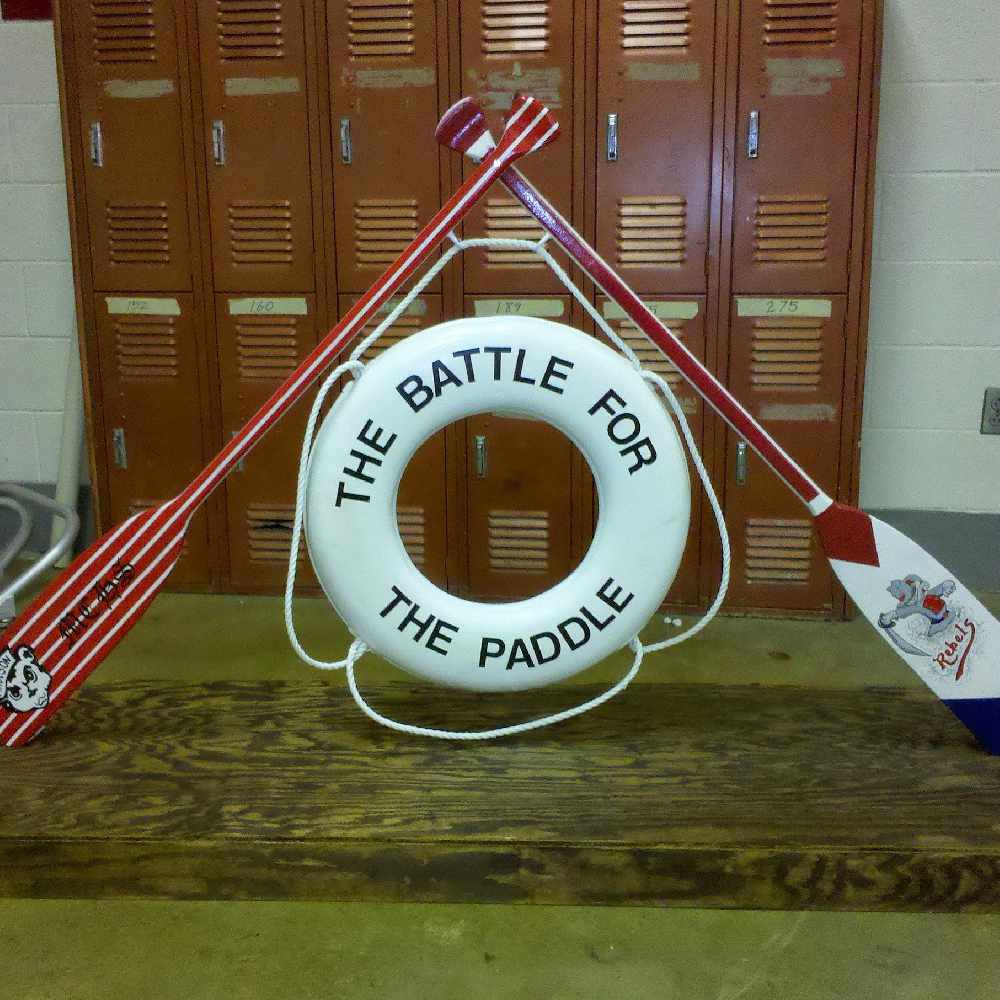 Madison High School Wrestling photo
Battle For The Paddles
High School Wrestling Monday night saw Madison defeat Southwestern in both team's season openers 63-16 to retain the Paddles for the 10th-straight year. Picking up wins for the Cubs were Bryce Turner, Noah Burkhardt, Mason Long, Van Skinner, Dalton Berry, Tucker Adams, Dylan Fulton, Jacob McRoberts, Kelsey Bilz, Emmett Willhite, and Trenton Stockdale. Picking up wins for the Rebels were Clifton Hendrickson, Brade McLain, and Brandon Smith.
Hanover College men's basketball team opens their home season tonight at the Collier Arena as the Panthers take on Boyce College at 7:30.
High School girls' basketball tonight has Madison at South Dearborn and Southwestern hosting North Decatur.