Action tonight
HIGH SCHOOL GIRLS BASKETBALL:
Southwestern defeats New Washington 57-47. Ellie Foley 21 points, Bella Marcum 15 for the Lady Rebels.
South Ripley over Shawe 56-11
HIGH SCHOOL BOYS BASKETBALL:
Carroll Co. over Owen Co. 65-52
HIGH SCHOOL SWIMMING:
Madison split a dual meet with Greensburg. Boys won the meet 122-29 sweeping every event. The Lady Cubs lost 127-49.
HIGH SCHOOL WRESTLING:
Madison defeated Columbus North 43-34 to improve to 20-1.
HIGH SCHOOL BASKETBALL TONIGHT:
Boys: South Dearborn @ Madison, New Washington @ Southwestern, Rising Sun @ Switzerland Co. Girls: Carroll Co. @ Owen Co. Girl-Boy Double-header: Trimble Co. @ Oldham Co.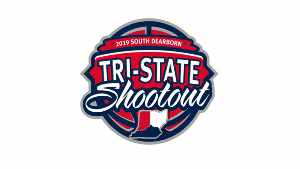 Tomorrow join us for two boys' basketball games starting at 1:15 from the First Annual Tri-State Shootout at South Dearborn. Game one will have Shawe taking on Ludlow (KY) followed by two top five teams in their state and class as 2A #5 Southwestern takes on Division II #4 Thurgood Marshall from Dayton, Ohio.